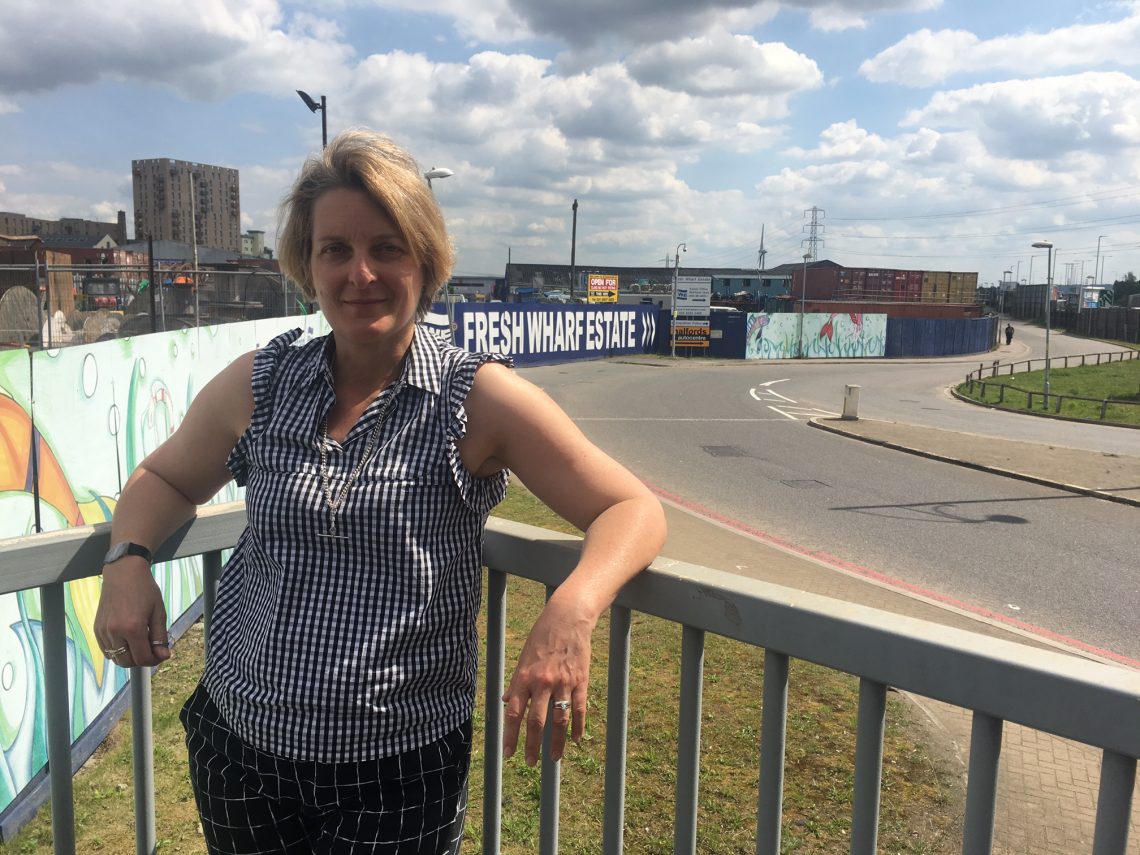 Barking and Dagenham Youth Zone has received a double boost to kick off the summer with the confirmation of two new Founder Patrons.
In a special combination, the facility has seen support come from both city and local sources with the Drapers Company and Fresh Wharf Estates giving vital financial support, which will help enhance the lives of young people across Barking and Dagenham.
The Youth Zone is being developed by OnSide, which has nine open facilities across its ever-growing network in the North West and the Midlands. The charity is working with Barking and Dagenham Council as a strategic partner along with the Jack Petchey Foundation and The Queen's Trust to make it a reality who have together fully funded the £6million capital costs.
The Youth Zone will offer 20 activities each night ranging from football, boxing, dancing and climbing to creative arts, music, drama and employability training – all for just 50p per visit.
Barking and Dagenham Youth Zone – which was given the name 'Future' by local young people last year – will open next year on Parsloes Park. The amazing facility will cost £1million to run annually, which will be largely funded by the private sector with local business coming on board as Founder Patrons to offer financial support.
Founded over 600 years ago, the Drapers' Company is incorporated by Royal Charter and is one of the 12 Great Livery Companies in the City of London. It has evolved into an organisation that addresses contemporary issues, gaining a new relevance through its philanthropic role.
Fresh Wharf Estates is a family company that is very much engrained in the Barking and Dagenham community having had a presence in the borough for nearly 300 years. The company runs an industrial park and property lettings near to Barking town centre.
Managing Director Flavia Jokic said: "When I went up to the Youth Zone in Wigan I was very inspired by the facilities but it's not just about young people having this safe, inspiring, creative and wonderful place to visit. I think it will also have a ripple effect on the wider community; it will have social benefits and it could have economic benefits with young people there starting to think about careers .
"When I went to youth centres when I was younger, we had dusty old church halls with not many activities. The facilities at Future Youth Zone will be absolutely astonishing though."
As well as Fresh Wharf coming onboard as a Founder Patron, Flavia will also take up a position on the Youth Zone board.
She said: "I think it's very important to have a good bunch of people with the same vision for the Youth Zone and the input it needs to keep the project going,"
Barking and Dagenham Youth Zone Chair Charles Mindenhall: "It's wonderful to see both city and local companies making such generous contributions to Barking and Dagenham Youth Zone. I'm also delighted to welcome Flavia onto the board of directors; her local knowledge and passion will be invaluable as we move forward."