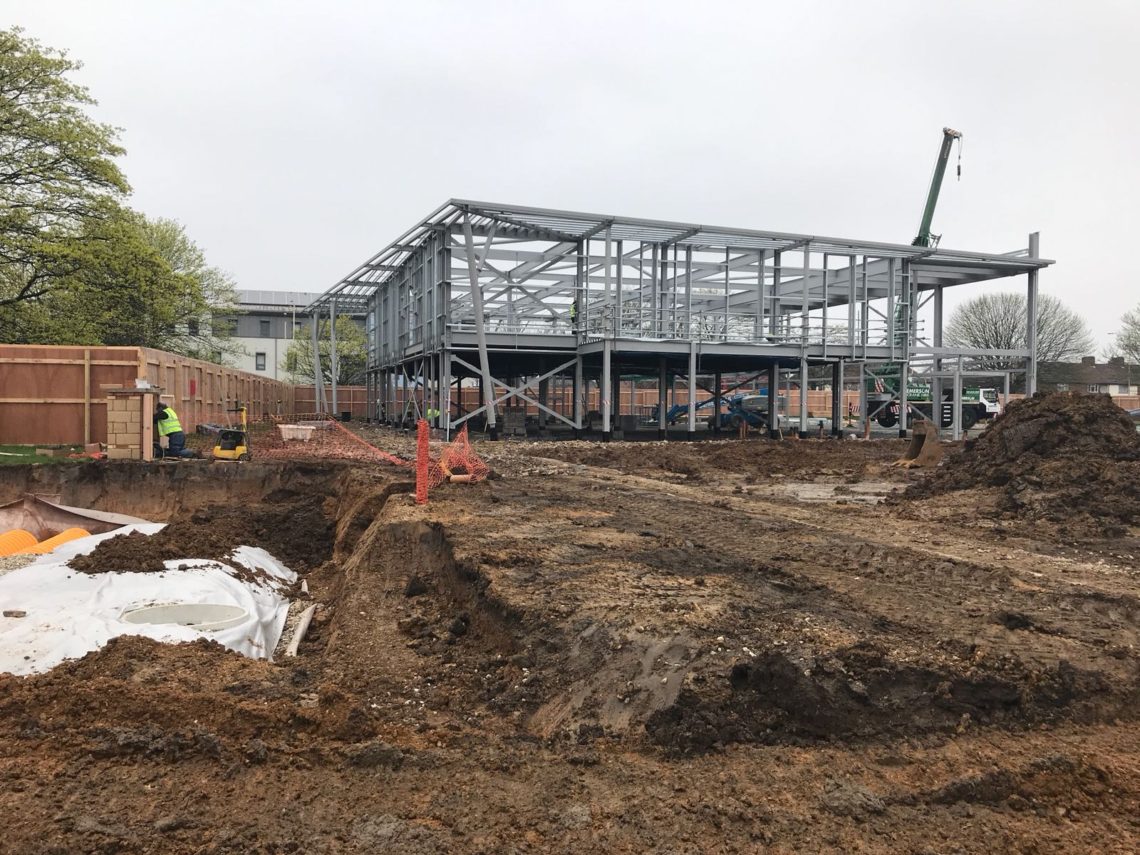 The steel frame of Barking and Dagenham's Future Youth Zone is beginning to take shape on Parsloes Park.
Work began on the building, which will open next year, in early 2018 and already those passing by the building site have a good impression of how it will look.
Youth Zone Chief Executive Gavin Evans said: "It's great to see the building starting to take shape and the size of the structure clearly demonstrates the investment that is being made the young people in Barking and Dagenham.
Over the coming months we will be focussing on recruiting a passionate and diverse staff team who will bring the building to life and provide activities and support for young people."
Development with regards to our recruitment opportunities will be on our website and you can also register for updates here.