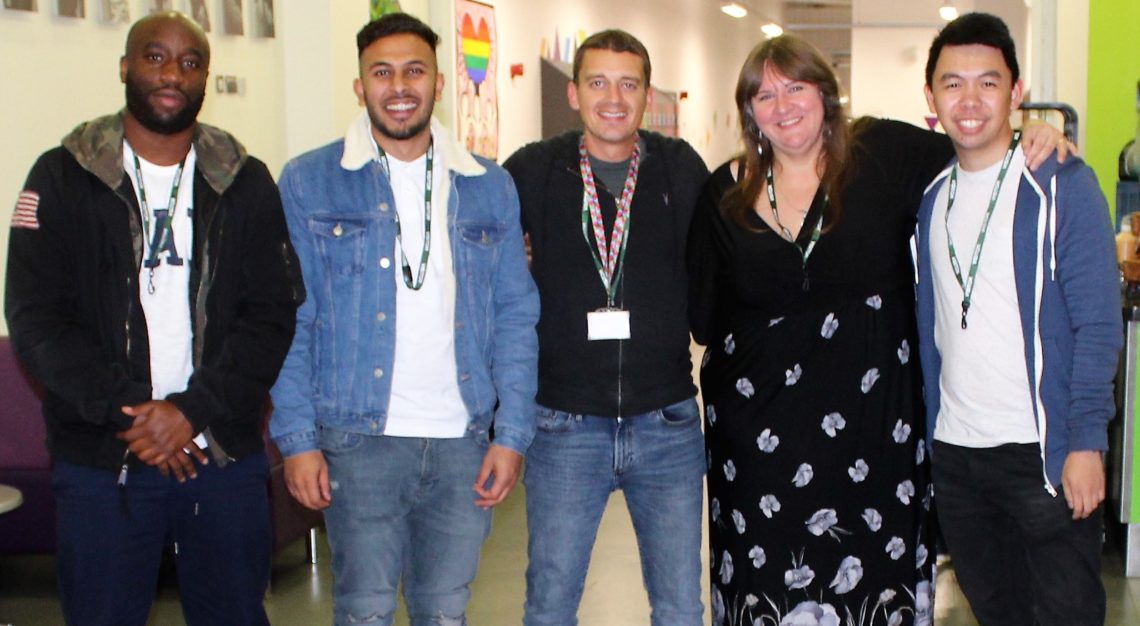 Future Youth Zone is delighted to introduce its Core Team.
The new members of the team started work this month and will be based at CU London until the Youth Zone is ready for them to move in.
Zak Hussain has joined as Head of Youth Work and will oversee the delivery of Future's youth work offer as well as recruiting and managing a high quality, motivated team of staff and volunteers.
Zak will also ensure the Youth Zone provides a safe, inclusive and positive environment and will be the Safeguarding Lead, taking a lead role in evaluating and improving the offer to young people, as well as driving excellence across the board.
Jane Vickers is Future's Business Administration Manager. Jane will have responsibility for setting up and running the support function for the Youth Zone in addition to having overall management responsibility of the office and HR related matters.
Ray Lau takes on the role of Volunteer Recruitment and Training Manager with the huge task of recruiting over 100 volunteers for Future Youth Zone. He will also be responsible for their training and support, helping them to work alongside qualified staff across the different sections of the Youth Zone and on other projects. Ray will also support Zak to develop and deliver continual professional development and training for sessional youth workers.
David Barton works for OnSide, but will form part of the Future Youth Zone core as our Openings Manager. He will use his experience of working with other OnSide Youth Zones to help oversee the opening of Future Youth Zone.
They join CEO Gavin Evans and Youth and Community Engagement Worker Marcel Andrew and will have a huge hand in the ongoing recruitment process as Future builds its passionate and energetic team.
As part of their induction process, the team are spending sometime visiting other Youth Zones across the OnSide network in Wigan, Chorley and Wirral.
Speaking about his new team, Gavin said: "It's great to welcome such a talented and enthusiastic team to Future Youth Zone. This is a very exciting stage in our development and I can't wait to start the second round of recruitment as our Future Youth Zone family grows.