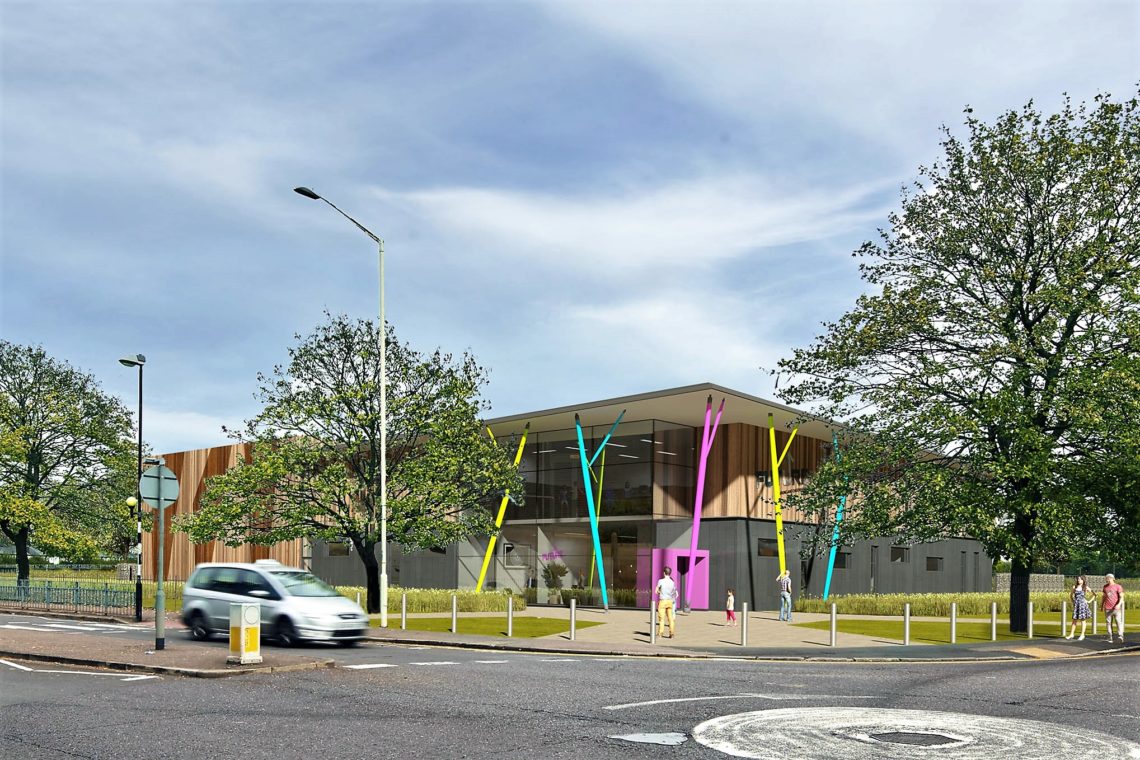 The Bridges Impact Foundation is helping to build a brighter future for Barking & Dagenham's young people by funding 'Future Youth Zone' ("Future"), a brand-new youth centre being developed by national charity OnSide in Parsloes Park, Dagenham.
Future will open next year, giving young people between eight and 19 (and up to 25 with additional needs) somewhere safe and affordable to go with many inspiring activities on offer and a team of dedicated youth workers, staff and volunteers.
Facilities and activities include sports in the four-court sports hall, gym, martial arts room and outdoor multi-use games areas, as well as music, art, drama, cookery, a giant climbing wall, enterprise and employability opportunities and much more.
The Bridges Impact Foundation is the charitable arm of Bridges Fund Management, a specialist fund manager that invests in solutions to pressing social and environmental challenges.
Future will ultimately serve 4,000 young people across the borough, as well as creating 50 local jobs and engaging over 100 local volunteers. It is intended to reduce anti-social behaviour in the local area, replicating the success of the 10 Youth Zones that Onside has previously opened across the North West and Midlands.
Future is one of four Youth Zones currently being developed across London by OnSide. The charity has already raised over £6million for the construction of each building and is now focused on raising funds to ensure that each Youth Zone has its first three years' funding committed during the first year of opening. Each London Youth Zone has several 'Founder Patrons' and OnSide is seeking other companies and individual philanthropists to join this group and provide financial support, just as the Bridges Impact Foundation is doing in Barking & Dagenham.
OnSide's Project Director Jamie Masraff said: "This fantastic contribution will help change the lives of young people right across London. Our Founder Patrons are so important as they contribute to the day-to-day running costs of our Youth Zones; without them, we simply would not be able to open our doors. We want to say a huge thank you to Bridges Impact Foundation for this wonderful support."

Barbara Storch, Director at Bridges Impact Foundation said: "Onside's Youth Zones are a brilliant idea and have been hugely successful elsewhere in the country, so we're excited to help bring the concept to London. It's a perfect fit with the Foundation's mission to support innovative solutions that drive better outcomes for underserved people, and we look forward to working with OnSide over the coming months and years."
If you would be interested in finding out any more about OnSide Youth Zones and how you or your company could become a Founder Patron, please let neesha.patel@onsideyouthzones know. We would be happy to invite you to an event where you could find out more about OnSide's work, or to introduce you to one of the OnSide team at a time convenient to you.