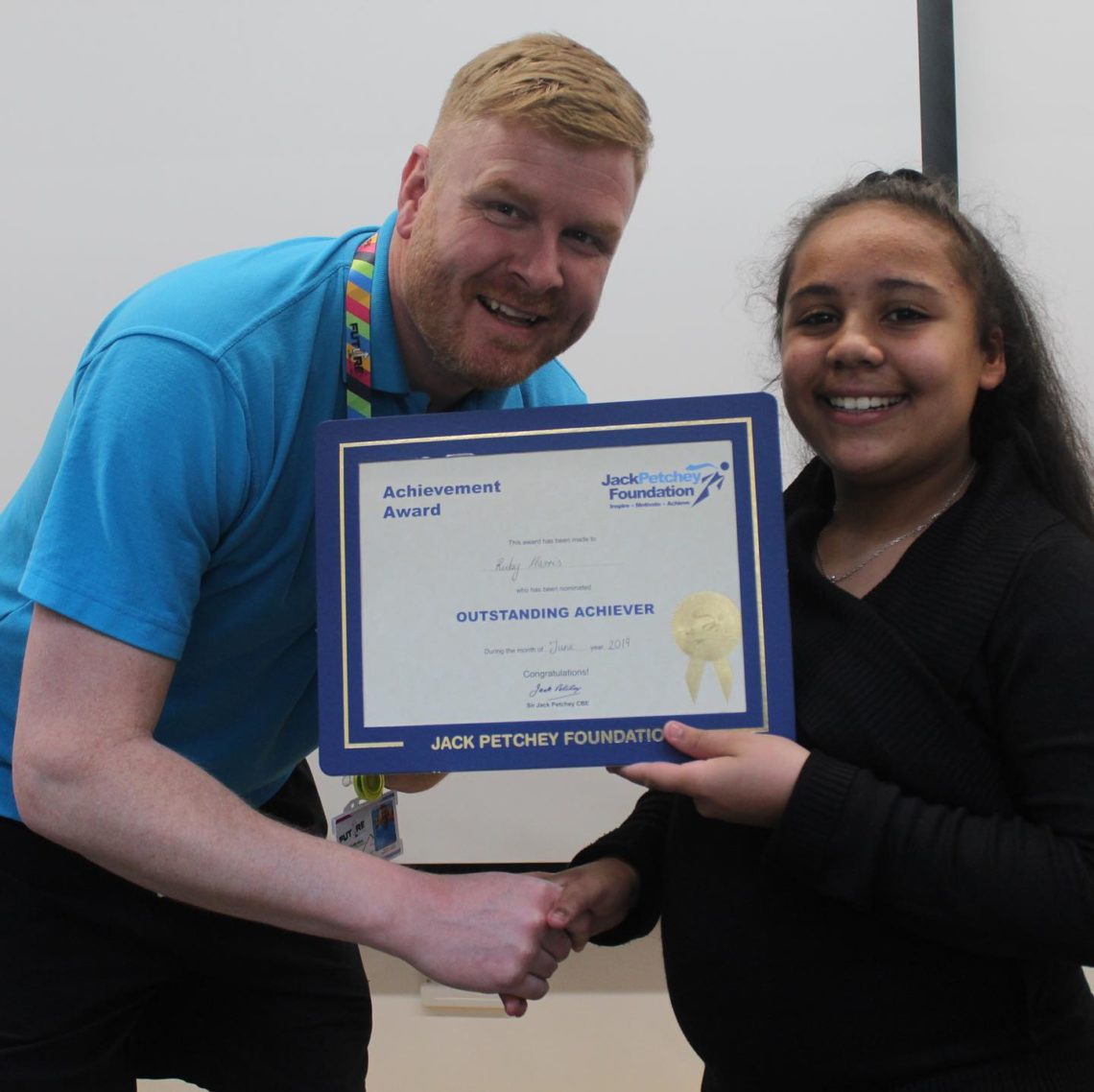 Young people from Future Youth Zone have been enjoying incredible success as part of the Jack Petchey Achievement Awards
Future is delighted to be a part of the scheme which rewards winners who have gone above and beyond to achieve – perhaps when others thought they might fail.
They may be used to recognise a personal triumph for someone who has faced a challenge, a young person who has pushed themselves outside of their comfort zone or it may be an opportunity to recognise the outstanding efforts of a team player.
The team at Future handed out its first four last month. These went to:
Suriyaa – a member of our young people's development group for four years who has been an integral part of the Youth Zone's journey
Daniel – an incredible help to staff and young people, always reliable and committed to tasks within Future
Annelise – an amazing advocate for female participation in sport who always challenges herself
Ruby – a total superstar who was part of the Future Youth Zone dance team which triumphed at the OnSide President's Cup
Each award winner will received a certificate, pin badge and a book from Sir Jack Petchey. They will also choose how to spend a £250 grant to benefit Future Youth Zone.
Head of Youth Work Zak Hussain said: "We are so proud of these brilliant young people. Future has been open less than two months and we are already seeing some amazing potential being unlocked. We'd like to say a huge thanks to the Jack Petchey Foundation for setting up this fantastic scheme."
The Jack Petchey Foundation is also a Capital Funder of Future Youth Zone, contributing £1.5million to our £6.15million construction costs.