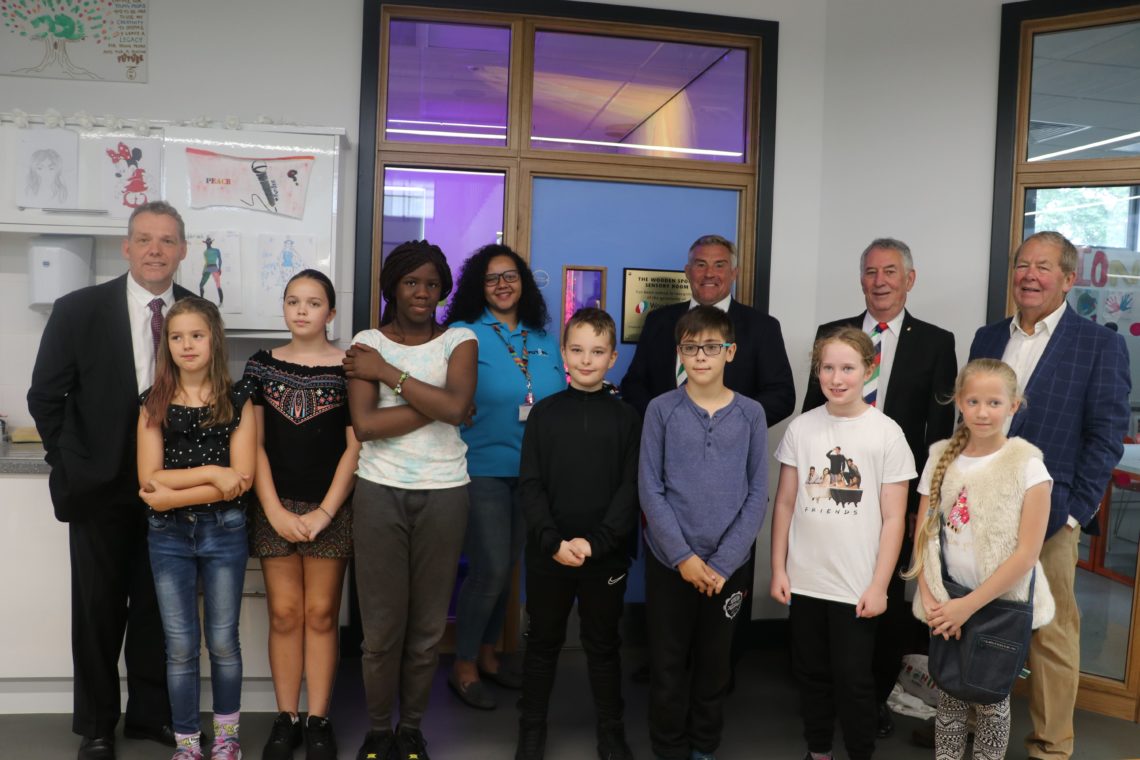 Rugby World Cup winner Jason Leonard OBE has officially opened Future Youth Zone's Sensory Room.
Named 'Ur Included' by young people, the calm and relaxing space is filled with specialist equipment aimed at primarily aiding young people with additional needs.
Ur Included has already been used by many of our 4,500 members in the two-and-a-half months that Future has been opened, with Jason cutting the ribbon to formally open the room.
The rugby star is honorary president of the Wooden Spoon children's charity, which has generously funded the equipment in the room, which includes a bubble tube, fibre optic lights, projectors, a mirror ball and an interactive sensory floor.
With Future Youth Zone being fully inclusive, the room will help young people with a wide range of disabilities and additional needs enjoy a quiet space to chill out during sessions as well as being open during our Futurebility sessions every Sunday.
Future Youth Zone Inclusion Coordinator Ella Okerenta, who presented Jason with a thank-you card made by young people, said: "We are extremely grateful to the Wooden Spoon charity for funding the incredible equipment we have in our Sensory Room.

"Since we opened, we have had a lot of young people with special needs and quite a few of them have stopped at the door with anxiety, unsure if they could come in and because of this room they have been able to. We had one young person who was unsure who came to this room, had the time of her life and made friends with another young person who suffers with anxiety too.

"It is already making a huge difference and enables all our sessions to be fully inclusive for all young people."

Jason Leonard OBE said: "Future Youth Zone is a fantastic facility, I have to say that. It is really inspiring for young people to be a part of and with the Sensory Room it's a pleasure to open a fantastic room like that in a fantastic facility like this."