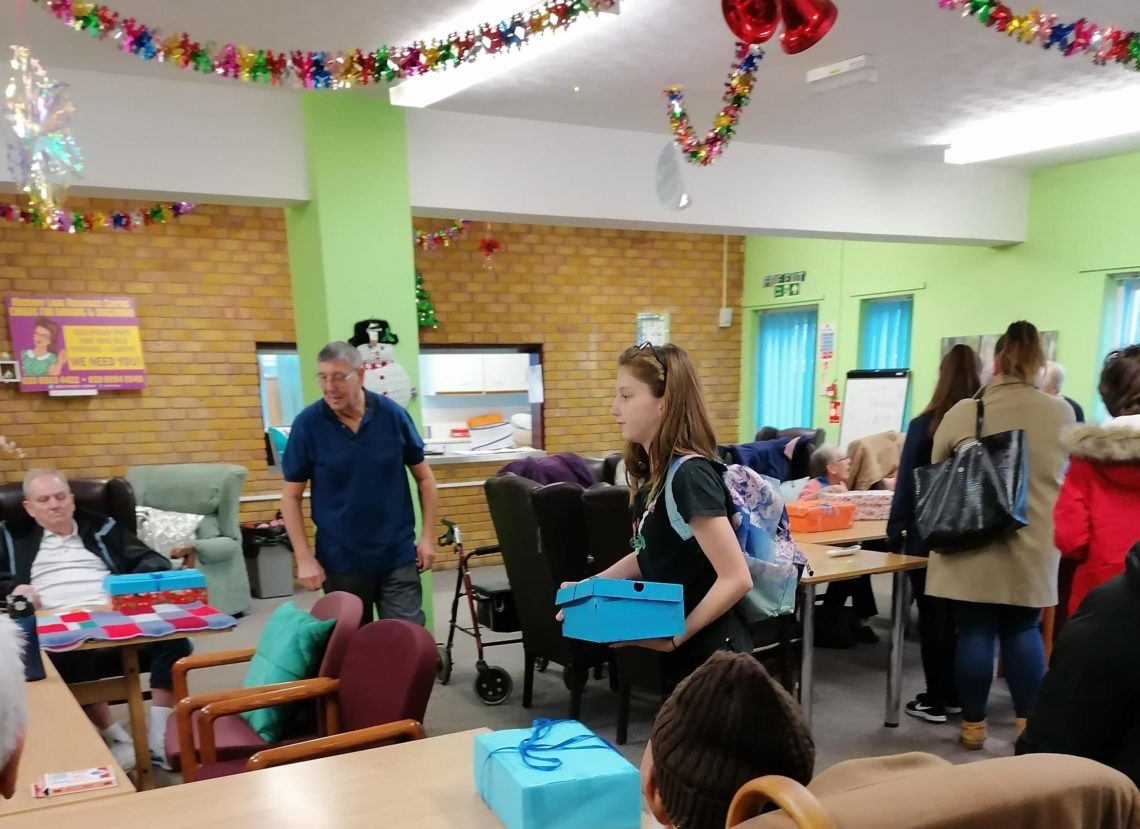 During the month of December our young members were decorating shoes boxes with paint, ribbons and wrapping paper. We had put a call out to the community to ask for any donations of small gifts or £0.50 towards goodies. We were so grateful for all the donations we received at Future we got everything from crossword puzzle books to hats and gloves.
Memory Lane is a centre that supports elder people with dementia in the Barking and Dagenham.  Just before Christmas we took a group of young people from Future across the road to visit the elderly people and give out the Christmas hampers they had made.
The elderly people at Memory Lane loved it and the staff there were very grateful too! Thank you for all your donations.