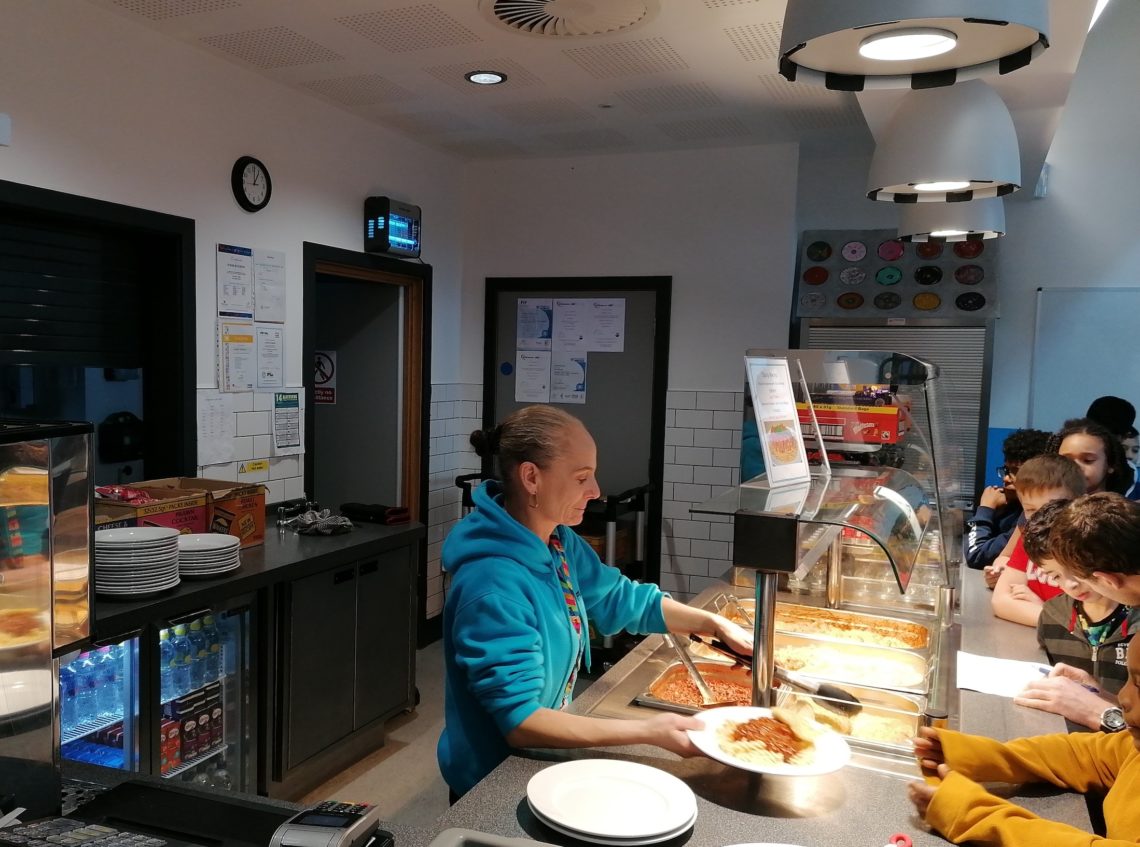 16% of young people in Barking and Dagenham are at risk of going hungry over the holiday period.* At Future Youth Zone 20% of the young people that attend are entitled to free school meals, but don't have access to this during the holidays.
It is clear over the holidays that there is huge financial pressure on parents and carers to provide for their children. The extra cost of providing food for young people can be expensive, especially for those who are entitled to free school meals. Sometimes parents just can't afford it and the children end up going hungry.
We spoke to Future's Catering Supervisor Debbie about how our kitchen works hard to ensure young people that come to Future's Holiday Club and during our evening sessions get at least one hot meal a day. Debbie and her team cook up some delicious, balanced and healthy meals that have at least one of your five a day in them. They provide both a mixed leaf and pasta salad side that encourages the young people to try something nutritious alongside their meal.
The kitchen does make majority of the meals from scratch as well as the pasta pots, sandwiches and fruit salads. By doing this Debbie can make sure there are no additional additives.
"I do my best to disguise different fruits and vegetables in sauces and stews so that the young people are getting the nutrients they need, without even realising it."
By making the meals from scratch and having good portion control it enables us to keep the costs down whilst ensuring young people are getting what they need.
"Miss what is Moussaka?" asked one of the young people. Debbie explained that it is a dish like lasagne but with potato's and aubergine. "Miss what's an aubergine?".
Our canteen always serves a range of meals with varied ingredients, some of which the young people had never heard of. The team encourage the young people to try new things by giving them a bitesize taste before spending their £1.
The kitchen team have a youth work responsibility just as much as any other staff members at Future. They constantly are building relationships and having conversations with the young people, making them to feel welcomed and comfortable. This helps them to identify young people who are hungry or who can't afford a £1 meal and support those in need of a hot meal. Debbie and her team go out of their way to ensure these young people don't go hungry in the holidays.
* Statistic taken from www.gov.uk/government/statistics/schools-pupils-and-their-characteristics-january-2019