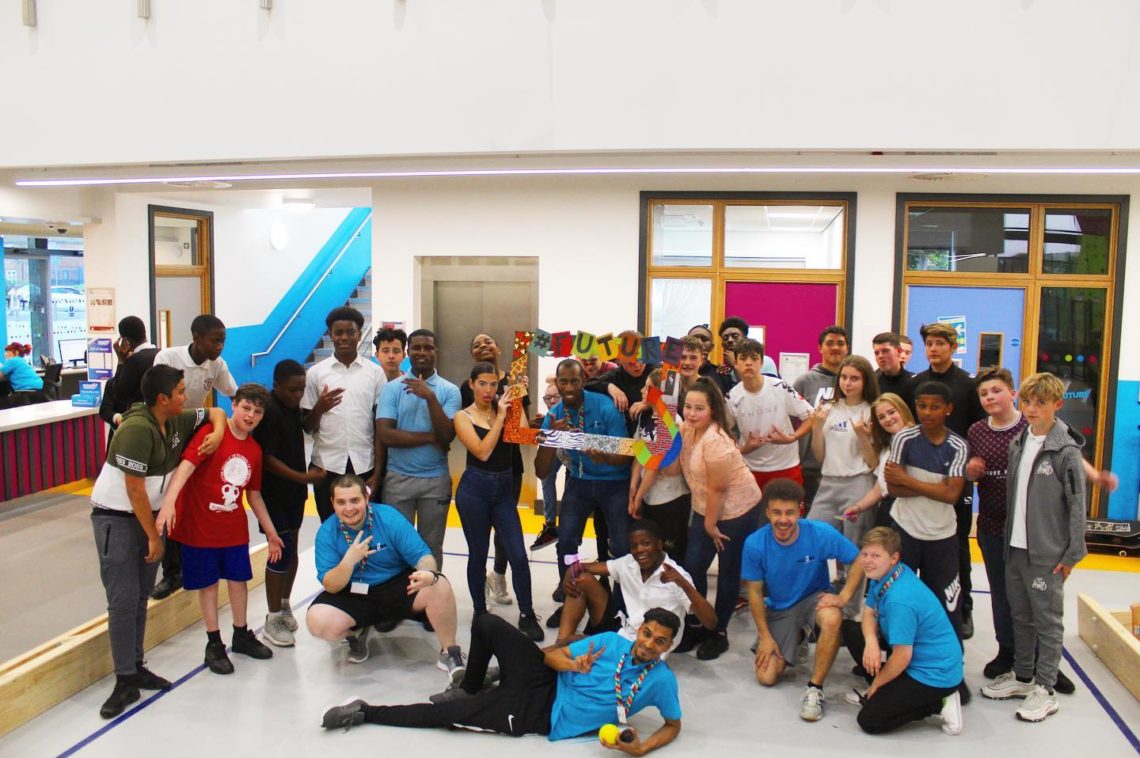 Dear Young People,
I wanted to write to you all to let you know that Future Youth Zone hasn't been the same without you and myself and the team miss your energy, laughter and smiles. We miss not being able to hear about your day, helping you with your development and we even miss beating you at table tennis, UNO or FIFA!
I want to reassure you that the team have been working hard and using the time we have at the moment to plan and prepare for when we open our doors to you again. There has been lots of talk about fireworks and the Red Arrows flying past on our reopening day! I'm not sure our budget will stretch that far but it's a good indication that we are being as ambitious as ever about our plans for you and your Future!
Some of you may have had a phone call or two from our amazing Youth Workers. I hope that it has been good to speak to them and our plans are to carry this service on for you as long as you want. If any of you haven't had a call so far but feel that you would like to speak to a Youth Worker you can contact our enquiries@futureyouthzone.org email address and we'll get back in contact with you as soon as when we can. The team have also been busy creating lots of challenges, competitions and games for our social media platforms. It's definitely worth taking a look and we love it when you get involved and like, share and comment on the posts.
I'm sure you'll be proud to know that the team have been supporting some people in Barking and Dagenham who are isolating by delivering their shopping, picking up medication and being available for them to talk to. Through doing this work we've been lucky enough to meet some of your grandparents and other family members and have a conversation with them about you. It's really clear they are proud of you and are looking forward to seeing you again soon. I'm pleased our support has been helpful for everyone in the community throughout this period of time and we'll continue this for as long as it's needed.
We have decided that we are going to pause your memberships from the date of our last session until we reopen again. This will mean you get the full value of your £5 annual membership and won't need to worry about renewing it just yet.
Whilst I know it might be challenging to stay at home it is really important to follow the advice that we have all been given by the government. It's important to remember that if we all follow the advice then things will get back to normal as soon as possible and when it does the Youth Zone and our team will be ready to welcome you back. If you are finding things too challenging there is a great organisation called The Mix who offer online support and advice or you could also ring Child Line on 0800 11 11 if you need to.  It is a very difficult time for all of us and sometimes just talking to someone about how you feel makes things a lot better – it definitely does for me!
Finally, I want you to know that the team at Future will always be here for you. We are already excited to welcome you back and will look forward to a huge celebration when we do. Until then it is important that you be kind to the people around, stay safe, stay optimistic and look forward to coming back to the Future soon!
Take care,
Gavin
Chief Executive