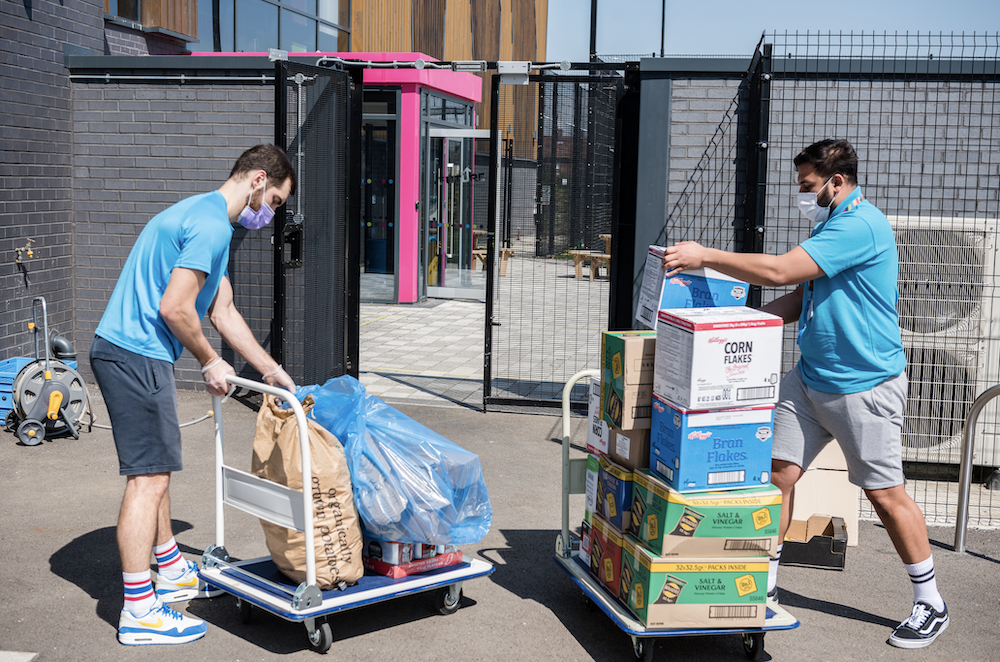 During this period Future Youth Zone has become a community hub as part of BD CAN. The BD Can initiative exists to support anyone in the community and help with things like food and medication deliveries.
Jean, who is a local resident has been self-isolating for her safety through lockdown. Jean has lived in Dagenham for 48 years and sought help from BD Can for a delivery of food. This request came through to Future, and whilst delivering the food package our team had the pleasure of  chatting to Jean and found out that her grandchildren attend the Youth Zone. 
"My grandkids go to Future Youth Zone and they love it, my granddaughter loves dancing and music and my grandson does lots of sports. It is a huge part of their lives". Jean also mentioned that her grandchildren have been getting involved in some of our online challenges and activities. They had taken part in our Rainbow Trail Challenge and had drawn Jean a rainbow for her to put up in the window. She was so grateful for the work that Future had done to support the generations of her family during this time. "Thank you very much for what you are doing, keep up the good work".  We are so pleased to hear from people like Jean and look forward to seeing her grandchildren back at the Youth Zone soon.
If you or your family need any help or support from the BD CAN initiative, please log your request on the Barking and Dagenham Council website. www.lbbd.gov.uk/let-us-know-if-you-need-help-or-support or call 020 8215 3000.