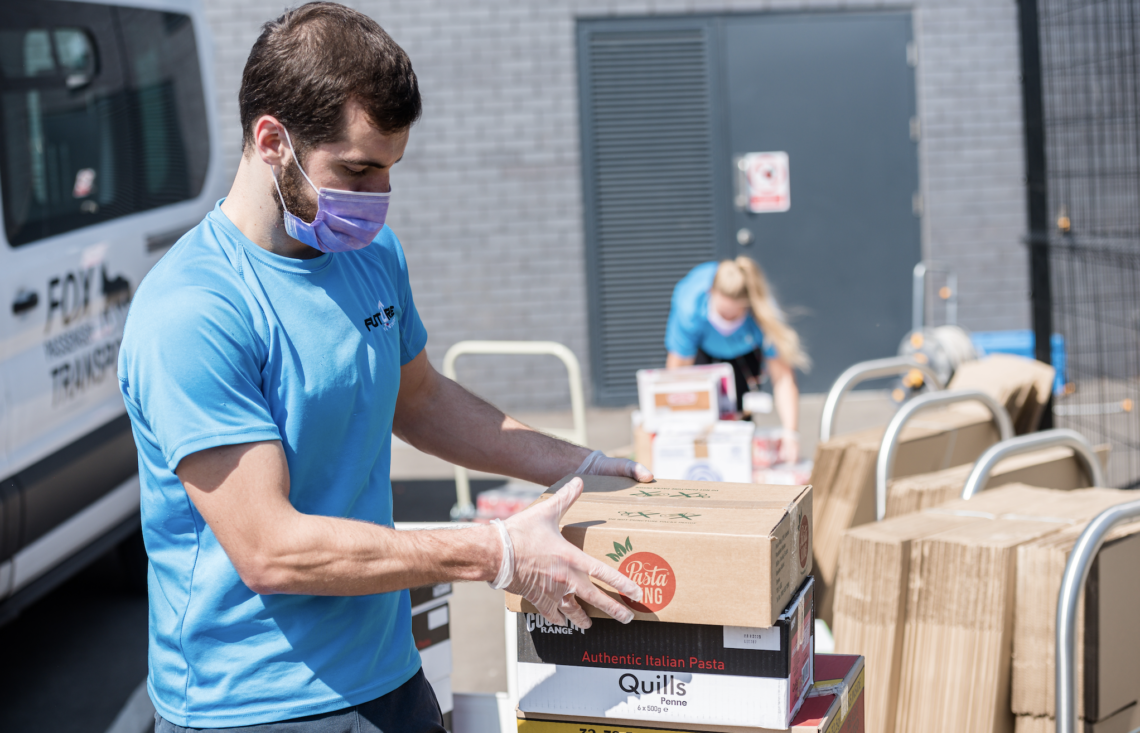 Countryside, the UK's leading mixed-tenure developer, has donated over £18,000 from the Countryside £1m communities fund to three local initiatives in Barking & Dagenham and Future was lucky enough to be one of the three local charities to receive this funding.
During the coronavirus crisis, we have been supporting young people virtually through one-to-one phone calls, online challenges and activities. Future has also been providing emergency community support, delivering food and medicine to residents in need.
We are only able to do this thanks our donors and are delighted to welcome Countryside to the group of generous supporters investing in local young people.
Sycamore Trust and Becontree community supermarket were the two other charities to receive support. Alongside other partners we are supporting people in the local area that have been affected by the COVID-19 pandemic by delivering food parcels, medication and other essential supplies to residents.
The Countryside Communities Fund has been set up to support local charities and groups, food banks and others providing essential local services in locations where Countryside operates across the country. Since launching the fund last month, it has so far contributed over £500,000.
Robert Wilkinson, Managing Director, Partnerships East London, Countryside, said: "The ongoing coronavirus pandemic has made life far more difficult for many local people and charities. Through the Countryside Communities Fund we're proud to continue our support for the Sycamore Trust and the Becontree community supermarket, while beginning a new partnership with Future Youth Zone. These funds will allow the charities to continue their support for those in need and the wider community at this challenging time. With two multi-year regeneration projects currently in progress, we're committed to Barking & Dagenham and this holistic vision goes beyond simply building new homes and towards making a difference across the area."

Gavin Evans, Chief Executive of Future Youth Zone said: "I'm really proud of the work that the staff and volunteers at Future Youth Zone have been carrying out over the last few weeks to continue our support for young people and the wider community.  We have been able to respond quickly and develop innovative ways of working that have been valued by young people and residents alike.  This would not be possible without the incredible generosity of our supporters which now includes our exciting new partnership with Countryside.  We look forward to developing our partnership with Countryside for the benefit of the Barking and Dagenham community in the years to come."
If you are interested in supporting young people through lockdown, or have any questions about our work, please get in touch with Emma Sorrell at emma.sorrell@futureyouthzone.org.