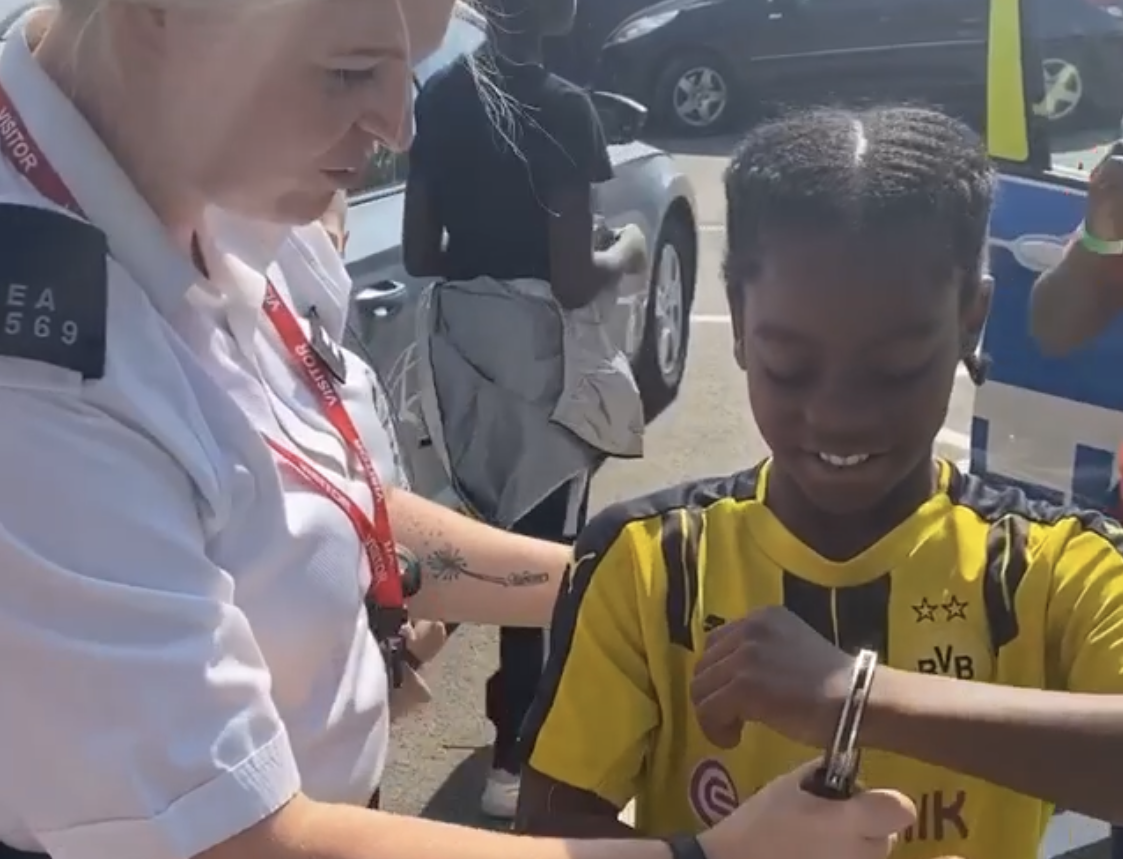 What a Summer we have had at Future Youth Zone! After moving our entire offer for young people online during lockdown, we have now come to the end of welcoming 'Back to the Future' 180 junior members for our action-packed Summer Holiday Club. With kind support from Barking and Dagenham Council and The National Lottery we were able to offer young people the opportunity to take part in positive activities, provide healthy meals and get ready for a positive transition back to school in September.
One of our core values at Future is Collaboration and our team work hard to ensure we develop this type of working both internally and externally. This Summer was no different and we are proud to have worked in partnership with a range of different organisations to give young people a great experience!
We had the local youth engagement team from The Royal Regiment of FUSILIERS.
Our youth engagement team supported young people to develop leadership, problem solving and teamwork skills, all of which are core principles of the Army said Mem Kavaz the Youth Operations Warrant Officer.
The young people got to experience some of the exercises that are taught in the army and spoke to soldiers about their experiences of being in the Army.
Holiday Club participants also got to experience our Digital Creatives offer in collaboration with Institute of Imagination. Through learning about how to use technology and coding young people were able to create structures from Lego that had the built-in mechanics to move. This was a great opportunity for young people to develop important skills in Science, Technology, Engineering and Mathematics (STEM) and everyone was able to make remote controlled cars and rotating windmills.
We were also pleased to welcome Police Officers from The Metropolitan Police! The Police Officers came in to speak to young people about their jobs and how they are here to support and look after the community. This gave young people the chance to ask questions and build positive relationships with the local officers. Every young person was able to try on and hold some of the equipment that the Police use in their jobs and most importantly sat in the front on the police car controlling the sirens and blue lights!
Lastly, Write Back UK delivered creative writing and storytelling sessions with the young people. The theme for these sessions was 'Another World is Possible' which encouraged young people to look beyond the present and use their imagination to describe the changes they would like to see in the world.
Sam the Founder of Write Back UK said "a young person who attended my session didn't want climate change, Coronavirus or racism but hoped for unicorns and free sweets!"
Young people were able to explore a number of issues in a sensitive way using creativity to create their new worlds. As a result of this partnership all young people will become published authors and their stories will be available for everyone to read.
This Summer has been full of so many smiling faces, positive activity and lots of (socially distanced) fist bumps!
"Whilst it is clear that there have been many challenges for the community over the last few months young people have once again showed their willingness to learn, develop and be resilient. I want to thank our funders and all our great partners for ensuring the Summer's Holiday Club was the best yet!" Junior and Holiday Club Manager, Chris Lane.