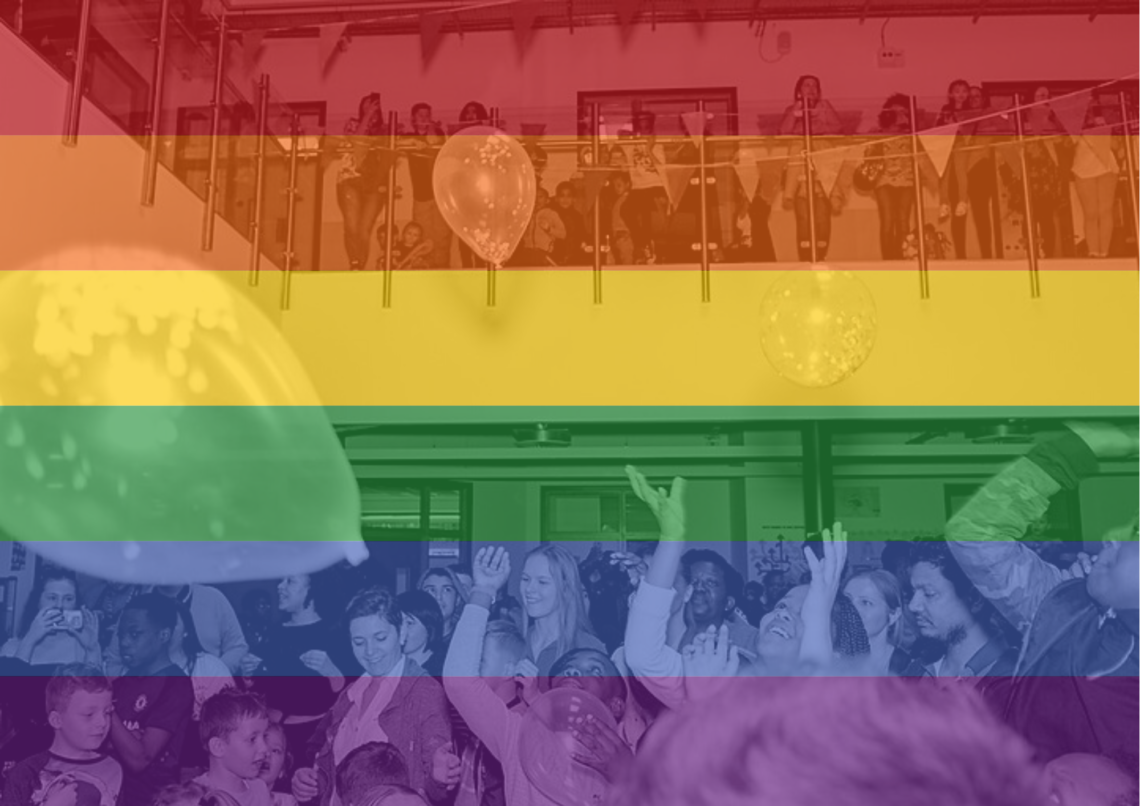 Jemimah is a Youth Worker at Future and always gives young people a warm welcome. This Pride Month we chatted to her about her journey of coming out, what it means to be part of the LGBTQ+ community and how allies can support their queer friends!
Jemimah grew up in Barking and Dagenham, she lived in a religious family household and although she had good relationships with her family she found coming out to them really difficult and didn't do it till she had moved away to university. She came out via a video, where she talked about her feelings and explaining her sexuality.
"I felt it was important to tell them but at first it was hard! They found it hard to accept and we needed space from each other".
However, now Jemimah has got to a point where she feels comfortable to be open with her family and doesn't hide who she is.
When asked what's your advice for young people exploring their sexuality Jemimah said:
"Trust your gut! When I was younger, I would go online and do those 'Am I Gay' quizzes instead of just trusting my gut"
"Take Time! It will come and your sexuality will last the test of time"
"Don't feel stuck to a label, your sexuality can be flexible"
Growing up in this area was difficult. As a person of colour in the gay community she received a lot of unwanted comments and was talked about.

"The knowledge around here is limited. People do use gay slurs and I do feel I have to be on my guard"
There are many ways you can be a gay ally and increase the knowledge in the community and Jemimah just mentions a few:
"Never tolerate homophobic behaviour. GAY should not be used in a derogatory way!"
"In LGBTQ+ spaces always put those people first and be respectful"
"Fight for our rights and respect gay people. In the same way it can't just be black people fighting for black rights, it can't just be gay people fighting for gay rights"
If you are a young person and wanted to learn more about the LGBTQ+ community and explore this, Abi runs UrIdentity every Thursday evening in the Youth Zone. There is also free support and resources on www.mermaidsuk.org.uk and www.rainbowmind.org specifically for young people.