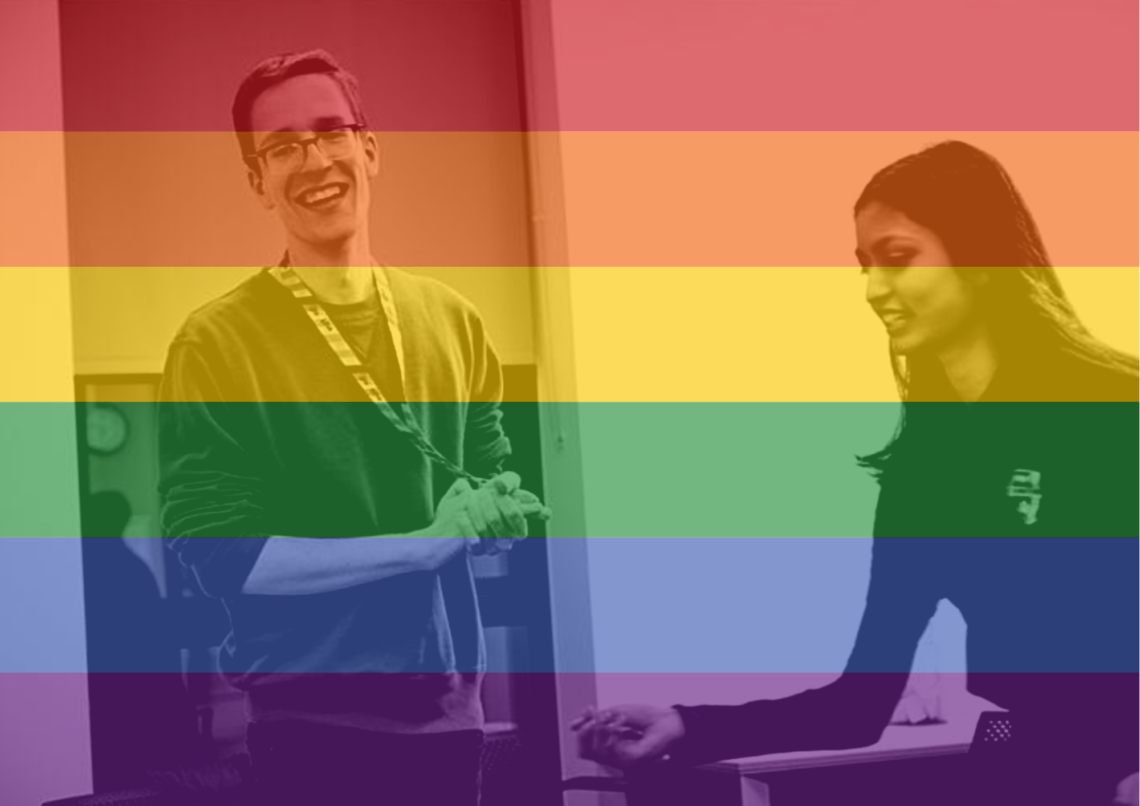 As we reflect on this Pride Month we caught with Sam from Write Back UK 
This pride month, I've been thinking a lot about what it means to be 'proud'. It's an emotion I experience regularly as I'm delivering Write Back sessions in Future Youth Zone: pride in the amazing storytellers we work with, pride in the incredible stories they produce, pride in the inspirational place that Future has become for so many young people. As we celebrate Pride Month, it's particularly important to mark how proud we all are of the LGBTQ+ young people we work with – those who put their identity on the page in Write Back and all the young people who confidently bring their true selves to every session at Future Youth Zone.

Pride is not always, however, a feeling that is easy to obtain. Too many young people feel out of place and not confident to talk about themselves. Research conducted by the local council revealed that only 37% of young residents felt they had someone to talk to about problems that worry them and almost a third of young people felt optimistic 'rarely' or 'none of the time'. Sadly, we know that young people identifying as LGBTQ and those unsure of their identity are even more likely to feel isolated. When I was young I too lacked confidence and pride in my own identity as a gay man and it saddens me to note that, despite all the progress that has been won, many young people today find themselves in a similar situation.

What I wished I knew then was that we all have a story to tell and that, by telling your story with courage and honesty, you start to finally realise what strength you have within you. My favourite moments on the Write Back programmes are when those young people who claim at first not to have a story worth telling, end up blowing us all away with their incredible work.

So, to any young person unsure of themselves, I'd say pick up the pen, paintbrush, musical instrument, camera, dancing shoes, boxing gloves or whatever else it is that brings you joy and helps you express yourself and let rip! I think once you do so, you'll find there's plenty to be very proud of indeed.
Write Back sessions with Sam take place at the Youth Zone every Monday and Tuesday, ask reception if you are interested. If you are a young person and wanted to learn more about the LGBTQ+ community and explore this, Abi runs UrIdentity every Thursday evening in the Youth Zone. There is also free support and resources on www.mermaidsuk.org.uk and www.rainbowmind.org specifically for young people.