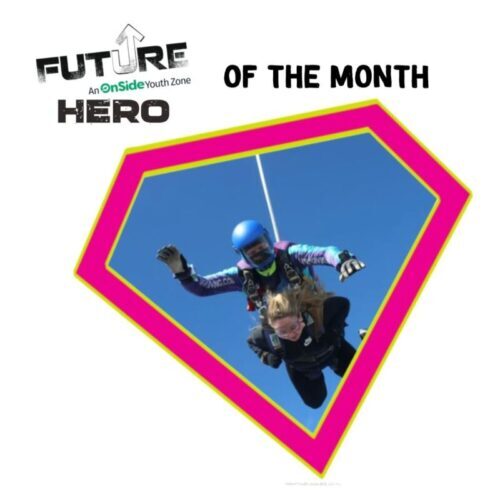 Meet Katie – our #Futurehero of the Month for June!
Can you tell us about your challenge?
On the 6th May 2021 I did a skydive to raise funds for future youth zone.
Why did you want to raise money for Future Youth Zone?
I wanted to raise money for Future because future has helped me so much and also helped other young people in the borough. Future is an amazing place and the staff are so kind and they inspire me. I hope to be like them one day.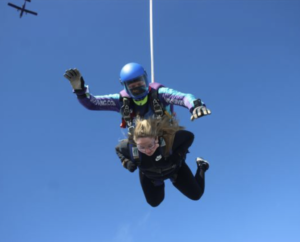 What was the highlight of your challenge?
Jumping out the plane. The view was so nice and it was free fall for about a minute. It was so fun!
Do you have any fundraising tips for other #FutureHeroes?
Try to raise as much as you can! Even if you have a target try to raise beyond the target. Get others to help you and share it round and it's definitely worth it.