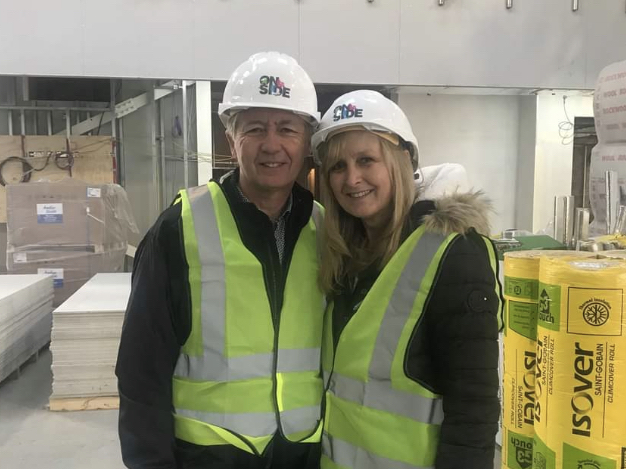 "Youth are the future so why not invest in them and help them get it right".
Sitting with James and Jacqui Abrahart on a Zoom call, one Future Youth Zone's Founder Patrons, it hit home once again just how impactful somewhere, something or someone can be when you are a young person, and how that can go on to shape the rest of your life. The Abrahart's are a successful couple whose children are also wonderfully talented. They were not always affluent, and both grow up in areas of deprivation in London, much like Barking and Dagenham. They both left school at 16. James lived in North London, the family did not have car and his Mum worked multiple jobs. Jacqui grew up in Plaistow but spent lots of time in Dagenham with her extended family. From the age of 12, she had a job working on market stalls.
James said that he found school particularly difficult, he has dyslexia, but this was not diagnosed until much later in life. However, James was fortunate to have an English teacher called Mr Ashton, who noticed James's interest for electronics and nurtured this, understanding James need for an alternative learning style. James accredits much of his success to Mr Ashton's early intervention in his life. Much like the Youth Workers at Future Youth Zone, Mr Ashton believed in James and supported his passion, giving him a safe space to feel inspired and to grow. The couple, after having moved and had their children close to the Youth Zone, felt compelled to get involved with and give back to their community. The Abrahart's had seen the difficult circumstances that affected people in the area, but really saw the benefits that a Youth Zone brings in supporting young people and giving them a future, they deserve.
"Youth are the future so why not invest in them and help them get it right. As little as it might be to you, you can be making a big difference to a young person's life – and therefore we support Future Youth Zone" – Jacqui Abrahart

"People invest in things all the time and it makes them feel good but investing in making positive changes to the lives of young people, that good feeling lasts a lifetime. We received help along the way, and we want to give back by giving young people a little help too." – James Abrahart
Interview by Lizzie Alabaster, Marketing & Comms Manager