Black History Month
Black History Month is a time to remember important people and events in the history of the African diaspora. During this month we recognise and appreciate the works and contributions of black people throughout history. Originally founded in the United States, Black History Month was first celebrated in the United Kingdom in October 1987. Initially celebrated in London, Black History Month was organised by local councils to combat the issue of racism.
Here at Future Youth Zone, to celebrate the month we have hosted a range of Black History Month arts. Using the different art mediums of textiles; clay making; collaging; and painting and colouring. Young people have been able to express what the month means to them through art and celebrate prominent individuals of their choice.
We also took the time to spotlight some notable figures on our social media. This included people in politics, the British Armed forces, the Royal Family and inventors. Politics:  John Richard Archer, London's first black mayor. British armed forces: Lilian Bader who was one of the first black women to join the British Armed Forces and rose to the rank of Corporal. The Royal Family: Charlotte of Mecklenburg-Strelitz who was of African heritage and reigned as Queen of Great Britain and Queen of Ireland through her marriage to King George III. Inventors: Garret Morgan who invented the three light traffic signal.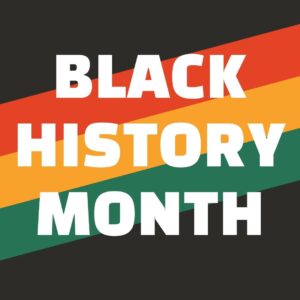 Rosie, a member of our art team said:
I think it's important for us to incorporate Black History Month into our session in October because a lot of black history is not taught at schools, and here at Future we can feed it into areas that it wouldn't usually be in at schools. In the art room we made art work for a feature wall that is all based around Black History Month. We had the young people think about black British people and create art around that. I wanted to focus on black British history because the small amount that is taught within school the school curriculum is usually based around American history. We tried to do at least one hour of black history art within each session and adapted it to each young person and their interests. Now we have a beautiful display in the art room with lots of art work focused on black history.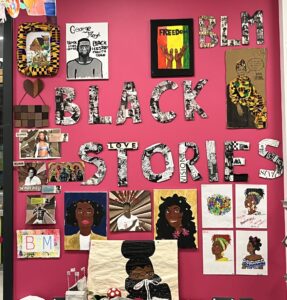 Speaking to a group of young people, this is what they had to say:
Black History Month is cool because you get to learn about people who overcame a lot. Even though black people went through things like slavery, they fought back and managed to make great things for themselves. I think that is really good.

I believe it's important to celebrate Black History Month because black people have had such an amazing impact on history in general. It's nice to learn about someone who looks like me for a change.