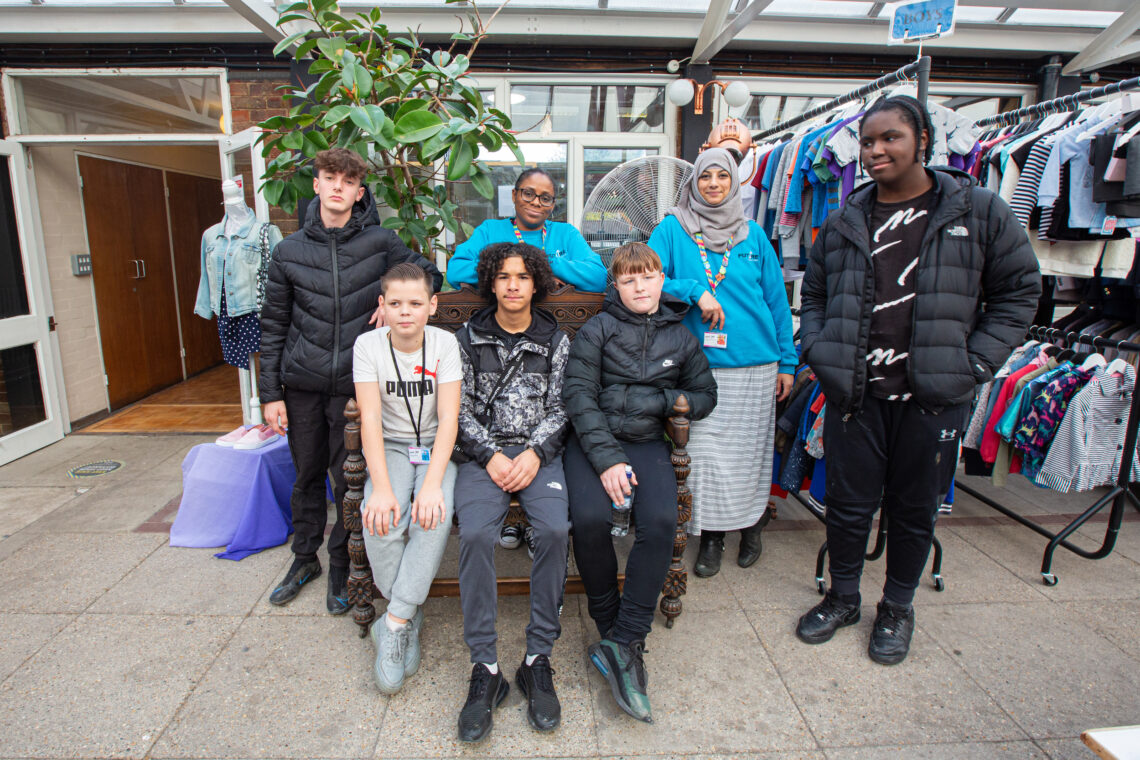 The Ur Future Complementary Education programme has been designed to equip young people (11-14) who may be finding school life challenging, with key skills such as leadership, communication and decision-making. The programme also aims to build greater self-awareness, social awareness and relationship skills, that will increase resilience and enable those young people to thrive – in school and in life.
Hearing from Neel Parti our previous Head of Education "Having delivered two Ur Future programmes, these are some key principles that have emerged to ensure successful programme delivery, to achieve strong outcomes for young people."
Ensure schools make appropriate referrals, for young people whose needs can be met by the programme. A useful referral criterion for a programme like this is if a young person has a fixed-term exclusion, then the programme might not be suitable for them (although this doesn't apply in every case).
Having a smaller cohort is important. Six is the ideal number to start a programme as it allows for more time to get to know the young people, build relationships with them and help them to develop their skills and confidence. It also allows for necessary time for all weekly work to be completed, outside of programme delivery.
Working holistically is crucial – the programme must work with wider system (schools and parents in particular), otherwise the change won't be sustained. Part of our job is changing the way schools and parents perceive their young people.

This is why the work that is done outside of programme delivery (reflections, weekly contact/updates with schools and parents) is as important as the delivery itself. We should see ourselves as advocates for the young people, helping them to have a voice and advocating for them on their behalf, where appropriate.
Having sufficient time for weekly team meetings is core to the programme's success. This time should be used to reflect on the young people, programme and team. Reflections on the young people should be captured during the discussions and used as the basis of the end of programme reports.
Sufficient time must also be given to the pre- and post-programme (minimum of three weeks pre-programme and two weeks post-programme).
The way the programme starts (the first minutes and hours) will set the tone for the rest of the programme. The programme should be a lot of fun – lots of laughter, smiling. High energy is crucial.

Facilitators must be the ones who have control of the group, rather than the young people!
Facilitators need to be flexible and able to adapt, based on the needs of the young people. If something isn't working, do something else – have activities, icebreakers or team games ready as a back-up.
The programme must be a 'no failure' experience. young people should never be able to 'fail' at something or get things wrong; the programme has been designed to increase self-confidence, improve decision-making and develop YP's relationship skills. Whilst 'failure' is an inevitable part of life (and key for us to learn), a programme like this should only be about achieving success.
Whilst the programme should be fun, there should be purpose and it should be clear in facilitators' minds around how a particular activity is contributing towards the learning outcomes (confidence, social skills and relationships, emotional skills, health and wellbeing and aspirations and achievement).
Having a very clear, agreed approach to behaviour management is essential. Rewards, praise and recognition are as important (if not more important) than very clear boundaries and consequences.
The delivery team should be mixed gender. It's crucial that the young people have someone they can related to and connect with of the same and difference gender. They should be experienced facilitators, confident in holding space, with the ability to deal with 'challenging' behaviour with kindness and care, whilst maintaining clear boundaries.
Everything we do is about the relationships we hold – within the team, with the young people, with parents, with schools etc. A strong and trusting relationship between team members is crucial and the foundation for successful programme delivery. The team must be confident to address any disagreement or conflict within the team, in a way that is compassionate and professional, whilst always keeping the young people's best interests in mind.
Having a strong close to the programme, through hosting a graduation party. It's vital that everything possible should be done for each young person to have at least one parent and at least one member of school staff present. The event should be about celebrating and recognising the young people, their achievements and progress.
Individual reports should be written for each young person at the end of the programme, summarising their strengths and areas for development, with recommendations for support. These should be shared with the young people, their parents and their respective schools.
At a strategic level, a programme like this need to have have buy in from senior leadership within the delivery organisation and senior leadership within the Local Authority and schools – it should be embedded within the wider system of support available to vulnerable young people.
The programme should be carefully and realistically costed to ensure that an appropriate price point is set, so that it is cost recoverable.