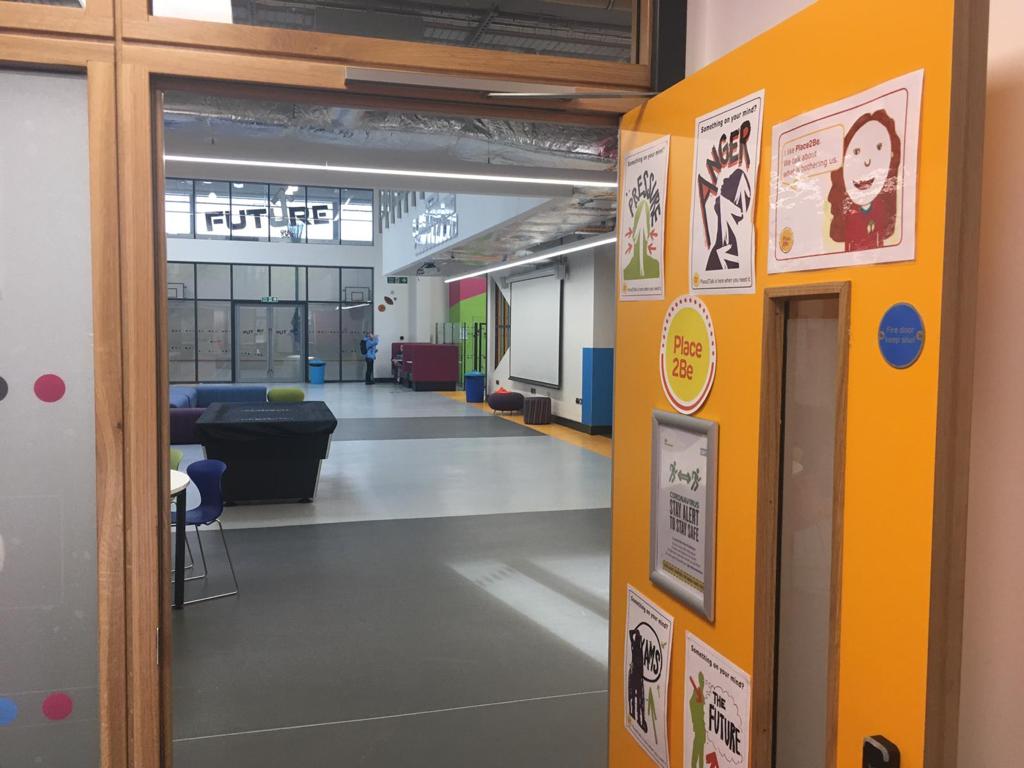 Future Youth Zone is excited to announce Carly and Joe Cole's 11 Foundation is enabling a collaboration with children's mental health charity Place2Be to provide specialist mental health support for young people in the heart of the community in East London.
As champions of the partnership between Future Youth Zone and Place2Be, Joe and Carly want to help break down the stigmas that still exist around mental health, as they believe in empowering young people to find their voices through positive and inspirational activities.
During this year's Children's Mental Health Week Place2Be are shone a spotlight on children's mental health and exploring it as a growing journey. They are encouraging children (and adults) to consider how they have grown, what they need to help them grow, and how they can help others to grow too.
Whilst awareness around Children's mental health issues has increased, children need practical support to help them cope and thrive. The 11 Foundation funding means that Future has a dedicated Place2Be counsellor, to offer support to young people who need it most.
"The pandemic has affected everyone differently – we know some children have managed well, but many others – particularly those who were already vulnerable – have really struggled.   Its vitally important young people are empowered to get the support they need, early on.  1 in 6 children and young people have a diagnosable mental health problem, and many continue to have these problems into adulthood.  Place2Be equips young people with tools and strategies to cope with difficulties now which creates positives habits for happier and healthier futures.  Carly and I are delighted to bring this support to young people at Future Youth Zone." Joe Cole, 11 Foundation Founder
Beyond funding Place2Be's mental health support in Future Youth Zone – 11 Foundation will also be working with Place2Be more broadly to help raise awareness of Children and Young People's mental health.
"We're proud to collaborate with Place2Be. As parents we're aware some children are finding it very difficult settling back into school.  Some struggle separating from their parents, some find it hard to concentrate and others are challenged by social situations. For older children there are lots of worries about the future and about exams, as well as struggling to stay motivated. Concerningly Place2Be has seen an increase in safeguarding issues including self-harm and suicidal thoughts.   It's so important children and young people have their feelings heard and validated – and to be able to recognise in themselves when they need support."  Carly Cole, 11 Foundation Founder
The pilot programme between Future Youth Zone and Place2Be was initially announced by Prince Harry in 2019 and funded by the Lord Mayor's Appeal. This was the first of its kind supporting young people in an informal setting and empowering them to get the support they need, early on when challenges first present.
Joe and Carly Cole's 11 Foundation are valued Patrons of Future Youth Zone and with their support the Youth Zone can offer 20+ activities every night and support young people to live healthier, happier, more aspirational lives.