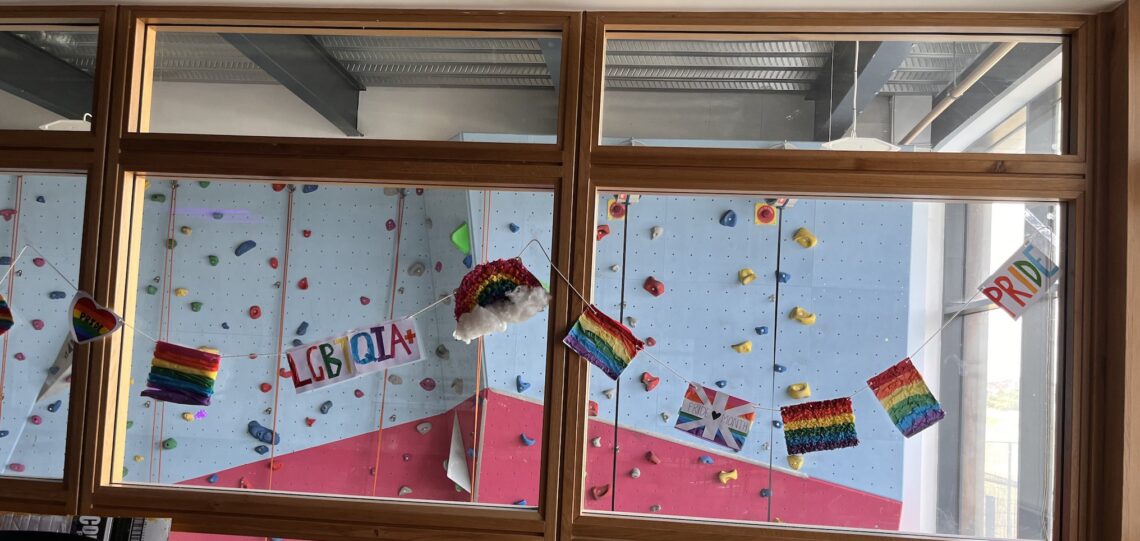 Pride Month
June 2022 marked the 50 year anniversary of Pride month, and we wanted to do something special at Future to mark the occasion. This month we held our very own Pride Party to celebrate! We hosted an 80s themed party with an iconic playlist; fun quizzes; and an amazing karaoke session. The event was an incredible success, and was thoroughly enjoyed by young people and staff alike.
Throughout the month we focused on creating art pieces celebrating all members of the LGBTQ+ community. Using a variety of mediums, young people explored the other flags of the community and created art work that best represented their personal identities. We also cooked up some Pride themed treats in Ur Chef, including rainbow fudge and flag decorated cupcakes. All the creations of the young people was used during our Pride Party as decorations and desserts.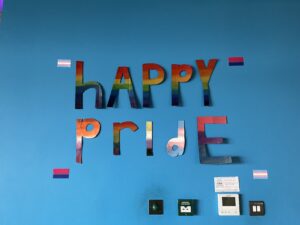 Lilly, a member of our team said:
It was amazing to be able to host something like this for the young people. I know many of our young people aren't able to go into London for Pride, so it was great that we could have something for them in the youth zone. A lot of them came with their own flags, and were so excited to be having a space to celebrate their identity.