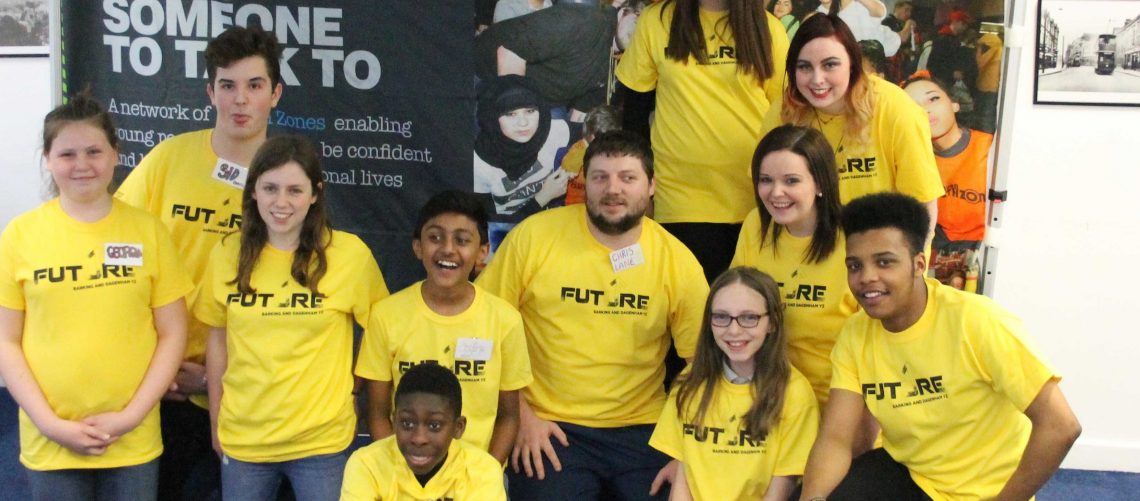 Over 2,000 local young people have officially voted in branding Barking and Dagenham Youth Zone 'Future', which will go down in history as the name for our first Youth Zone in London.
Over 20 different names, ideas and designs were narrowed down to just two, which then saw thousands of young people from across Barking and Dagenham vote on their favourite. Future was the clear winner with over 54% of people agreeing on the name.
After months of hard work, the young people of Barking and Dagenham, kitted out in their new-look t shirts (pictured), were joined at Barking Town Hall by the Youth Zone Chairman Charles Mindenhall, Barking and Dagenham Council Leader Cllr Darren Rodwell and members of our team to present their new brand.