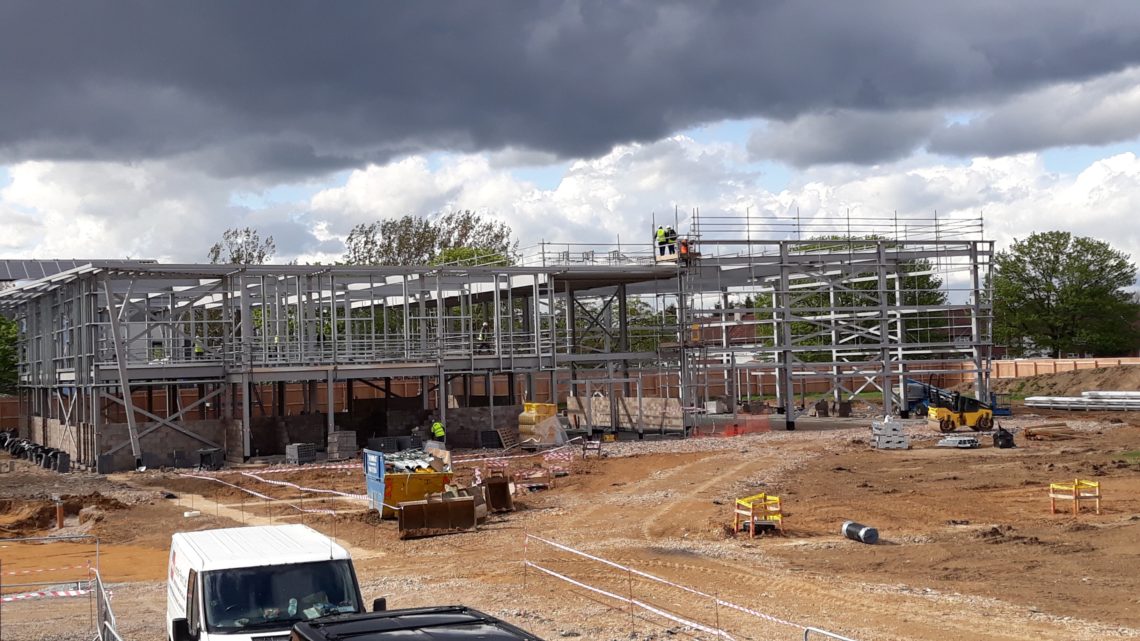 Construction on Barking and Dagenham's OnSide Youth Zone moved a giant step forward with the completion of the building's steel frame this week.
Work began on the facility, named Future by local young people, in January this year and despite wintery conditions carrying on through Spring, the building is developing at a rapid pace with the steel structure now complete.
The development will continue with the floors, staircases and roofing being fitted over the next few weeks.
It means Barking and Dagenham's young people are another step closer to stepping inside this exciting development, which will provide 20 different activities every night from sports in the four-court sports hall, gym, martial arts room and on the 3G kick pitch as well as arts, music, dance, cookery, enterprise and employability opportunities and much more.
Recruitment for the Youth Zone's senior management team will also begin soon with positions for Youth Work Manager, Development Manager, Operations and Business Manager and Volunteer, Recruitment and Training Manager soon to be advertised.