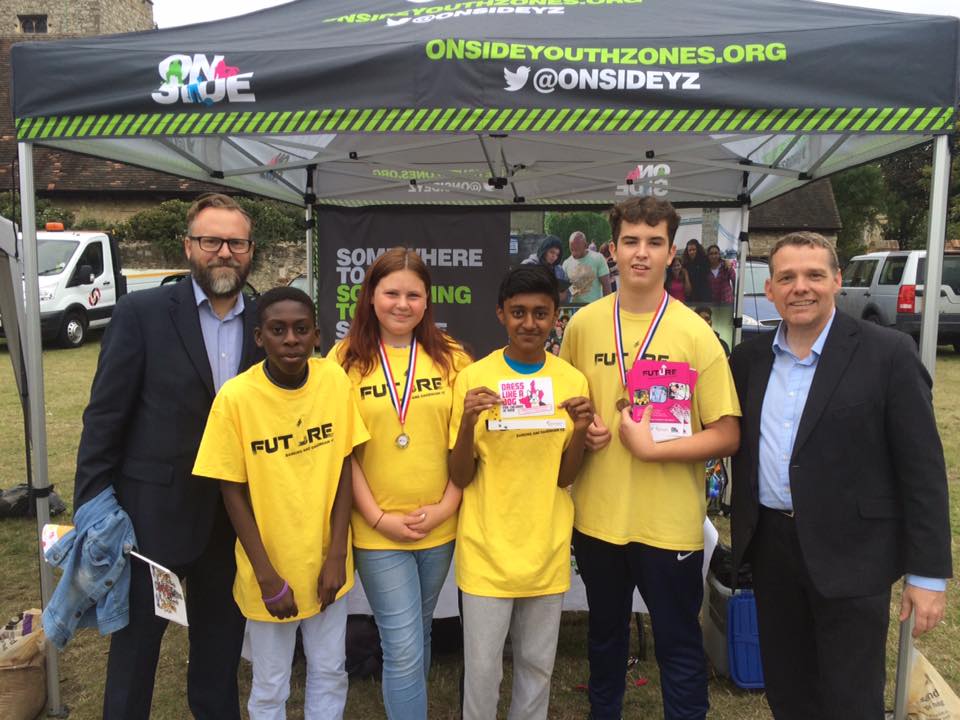 Members of the Barking and Dagenham Young People's development group spread the word about Future Youth Zone to hundreds of people at the borough's annual Youth Parade.
The group joined in the walk from Barking Park to Abbey Green where they set up a stall.
There was plenty of interest in the Youth Zone with many local people popping over and asking the young people questions about what will be on offer. The group also mingled with residents in what was an action-packed day with plenty of free activities on offer, organised by Barking and Dagenham Council.