1000 Club: The Charity Giving Club for Future Youth Zone
---
Future Youth Zone's Charity Giving Club
The 1000 Club is Future's giving club for supporters who are passionate about making a difference to young lives in East London.
Together, we are making a lasting impact on the lives of thousands of young people. Through initiatives like our giving club, we are providing a safe, affordable and fun place for young people to realise their ambitions and live happier, healthier, more aspirational lives.
Your donations through the 1000 Club give these young people somewhere to go, something to do and someone to talk to. By joining the 1000 Club, you immediately create an impact by enabling 80 hours a year of a Youth Worker's time, which will in turn impact many more children and young people.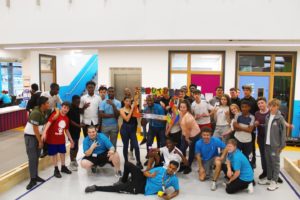 Philanthropy and Major Gifts
Philanthropic giving offers individuals and businesses the opportunity to play a crucial role in the health, wellbeing and development of children and young people across East London.
Our charity giving club, the 1000 Club, allows you to do this with a commitment of £1,000 per year. However, if you or your organisation are in a position where you would like to contribute more, we would be delighted to have a conversation with you. Please contact Head of Fundraising Emma Sorrell-Roberts at emma.sorrell-roberts@futureyouthzone.org to find out more or arrange a visit.
Impact of the 1000 Club
Your donations through our charity giving club will be used to give children and young people unique, fun and inspiring opportunities such as trips and residentials, or to purchase specialist equipment or resources.
Your help ensures that Future Youth Zone has the facilities and resources to provide sports equipment, educational materials, teachers and support staff, mental health support and much more for children and young people across East London, many of whom would not otherwise have access to the activities we provide for them.
£1,000 could pay for 100 young people to build their confidence and reach new heights with rock climbing lessons.
£1,000  could pay for 100 hours  of one of our trained youth workers' time who support young people to lead happy and healthy lives. 
£1,000 could pay for 6 months of a series of weekly life skills workshops in our training kitchen. These workshops support young people to become more independent as they learn about cooking, budgeting, personal hygiene and teamwork. 
£1,000 could fund 18 weeks of inspirational and fun activities in our Ability Zone for young people with additional needs or disabilities .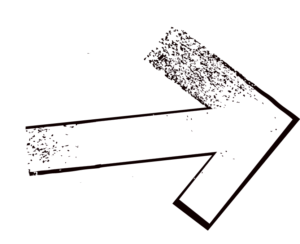 You can join in 3 simple steps:
How Can I Join the 1000 Club?
By pledging your commitment of £1,000 per year (£66.66 per month + Gift Aid for individuals, which increases your donation by 25% at no extra cost, or £88.33 per month for businesses), you can join Future's charity giving club in three simple steps:
Click this link:

www.donorbox.org/1000club

Select £66.66 + Gift Aid (individual) or £88.33 (business) as your donation amount

Receive a welcome pack and become a valued member of the 1000 Club, making an impact on the lives of young people in East London!
"I am delighted to support Future Youth Zone's 1000 Club and am calling on individuals from across East London to collectively help our young people get back on their feet. The work of Future Youth Zone is vital to so many families, it not only gives young people a safe place to go, it gives them confidence, self-belief and space to just be young and enjoy themselves. The 1,000 Club is vital to continuing that work and so please join today and together, we can give our young people what they deserve."

Charles Mindenhall, Future Youth Zone Chairman