Footsteps for Future
---
Footsteps for Future begins on the 1st of October, challenging you to hit 10,000 steps a day until the 31st of October – that's 310,000 steps in total!!
Taking part in Footsteps for Future will help raise vital funds so Future Youth Zone can be here for more young people across East London. Your 10,000 steps a day ensure that Future can continue to give young people something to do, somewhere to go, and someone to talk to.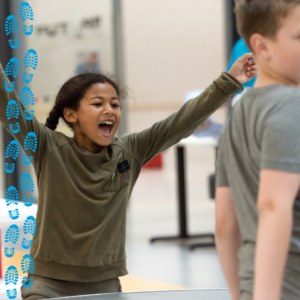 Registration
---
Register your details here and we can send you a digital fundraising pack, with all you will need to get you started on hitting your step target and setting up your fundraising page.
By registering, your challenge and fundraising will help more people like Solomon.
Solomon's Story
Solomon has been a member at Future Youth Zone since they first opening in May 2019. Solomon joined Future and was dealing with low self-confidence due to his weight and appearance.
Through conversation he built up a relationship with one of the youth workers Sam, who coaches in the boxing gym and fitness suite. Sam encouraged Solomon to give some of his sessions a go and Solomon enjoyed them lots and continued attending them.
Solomon began to see positive changes in himself physically and mentally. He showed an incredible amount of perseverance which transferred to young people around him enabling himself and them to work harder. During sessions Solomon would motivate and inspire other young people, whether he knew them or not, making everyone believe in themselves and the abilities they have.
Solomon consistently displays an incredible amount of talent in all he does. He listens and engages positively with staff members coaching him and upholds Future's values and sets a fantastic example to other Youth Zone members.
How to hit your steps
---
Walk a dog, or offer to walk a neighbours
walking part of your journey to work
leaving the car behind for short journeys
walking the kids to school
doing a regular walk with a friend
Listen to your favourite podcast or albums whilst you walk
Start a competition with friends or family – who can hit their steps target first each day?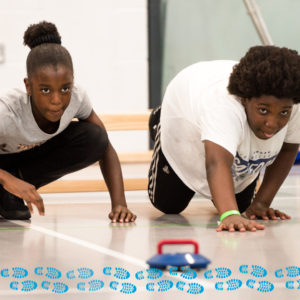 Fundraising Materials
---
You can join our Virgin Money Giving Event Page where you can set up fundraising pages as individuals or as a team. 
You can find all the support you need in our fundraising pack, as well as by joining our Facebook Group where you can find even more support from the fundraising team. We've also got some great social media pictures you can use to share your challenge with friends and family.
Download Images for Your Social Media
You can also pay in money from your awesome fundraising efforts online by clickingPay