Who can volunteer?
Can anyone be a volunteer?
YES! No matter what your background is, experiences, free time, or interests, there is a volunteering opportunity for you! All we ask is that you are 18 years or older and have a passion for making a difference to our young people's lives.
Why should I volunteer?
We literally could not provide the invaluable services we offer our young people without the support of our amazing volunteers. But it's also a fun and rewarding opportunity for you too, to give back to the community, develop new skills, and make a real difference to the lives of our young people.
Can I volunteer if I have a disability?
Yes! If you think your disability may require additional support from us whilst carrying out your volunteering role, please feel free to contact the volunteering team on 07542937863 or email volunteer@futureyouthzone.org to discuss how we can support you.
I have a criminal record, does that mean I cannot volunteer?
As part of our safeguarding policy, we conduct an Enhanced DBS check on all volunteers. If you have a criminal record that does not automatically mean you will not be available to volunteer with us, but it will depend on the nature of the offence, and we recommend that you disclose this to the volunteering team as soon as possible so that we can advise you on this.
Do you offer volunteer placement opportunities for students?
Yes! As a volunteer, you will gain hands-on experience in youth work, sports development, community service, charities, as well as develop your teamwork, leadership and confidence skills, and enhance your CV. Please also note that it can take a while to fully complete all the required DBS and reference checks, as well as complete your training before you can start volunteering, so allow plenty of time before your deadlines to apply.
How much time do I need to give?
This depends on your personal schedule, but we do ask volunteers to commit to at least 3 hours per week at a time that suits you.
Can companies get involved?
Yes. We love to engage with companies and encourage you to get involved. Get in contact with our Volunteering team on 07542937863 or email volunteer@futureyouthzone.org to discuss how your company can get involved.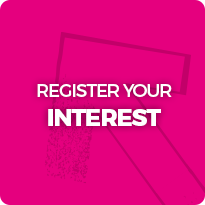 How do I become a volunteer?
What do I do next to apply?
To start your volunteering experience with us, register your interest online and our volunteering manager will get back to you with an application form. Once we receive this, we will invite you to an informal interview to understand you a bit more.
Once I have applied how long does it take to start?
This can vary from depending on how long it takes for us to process your Enhanced DBS checks and references and your availability for our in-house training.
What is the informal chat? What will you ask me?
After we have received your completed application form, we will get in touch and invite you in for a chat. This is just so that we can get to know a bit more about you, discuss which volunteering opportunity would suit you best, and explain the rest of the process.
Why do I need an Enhanced DBS?
This is an important part of our safeguarding policies and procedures. As a volunteer, you will be actively engaging with vulnerable young people, and it is our responsibility to keep our young people safe. If you are not currently enrolled on the DBS update service, we will support you in applying for an enhanced DBS certificate. This is free for volunteers, and if you subsequently enrol on to the update service, can be transferable for other roles! This is usually the longest part of the volunteering application process.
What support and training do I get?
It is mandatory for all volunteers to attend a one-day full training before they can officially volunteer at Future Youth Zone. Training will include an introduction to volunteering, health & safety, safeguarding and other core training. You will find out more during the informal chat.
As a volunteer of Future Youth Zone you all staff members will be on hand to support you and you will have your own line manager who you can talk with regarding any issues or concerns.