Young People
---
HAVE YOUR SAY….
A talented group of young people, named the Young People's Development Group, helped come up with the concept and name of Future for Barking and Dagenham Youth Zone as well as helping shape the exterior designs of the building.
Building work on site will commence in summer 2017 and it will be a busy year for the Youth Zone with lots happening. There are still opportunities to get involved in the Youth Zone before it opens.
Young people will also get the chance to promote Future, get involved in community fundraising, visit and meet other members from existing Youth Zones. Click here to find out more about the existing Youth Zone Network.
We are always open for groups of young people to visit the Network of existing Youth Zones, so if this sounds like something you would be interested in, just get in touch by emailing: Mark.Blundell@OnSideYouthZones.org.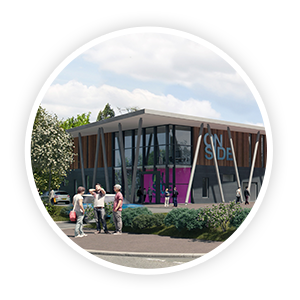 Discover
More about the Youth Zone offer
Learn More
Working In
Partnership with the YOUTH ZONE
Opportunities
Support
something worthwhile
Click Here