Young People's Development Group (YPDG)
---
The Future Young Peoples Development Group meets Monthly, if you are interested in becoming involved please contact Mark.Blundell@OnSideYouthZones.org but do remember that places are limited. However, there are always plenty of opportunities to get involved.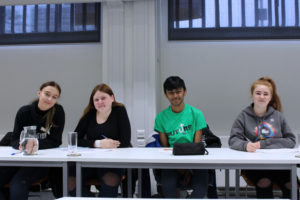 It has been an incredibly busy two years for the development as they have been involved with branding, naming the Youth Zone and putting them out for a vote to the young people of Barking & Dagenham and in total over 2000 young people borough wide decided to name the youth Zone FUTURE.
The development group have also had the opportunity to sit with the architects to design the youth zone as well as sitting on a panel to interview potential staff members.
With less than a year to go before opening, the development group have participated in key events to commemorate the development of the Youth Zone such as the ground-breaking event in January 2018 which celebrated the start of construction on the site and the start to the Future. As well as the name of the youth zones, the development group worked alongside a design agency to design the hoardings which will surround the site of the Youth Zone, the process was summed up with a hoarding unveiling.
The hoardings unveiling gave me the opportunity to show my hard work and dedication to Future Youth Zone.

Georgia – Future Young Peoples Development Group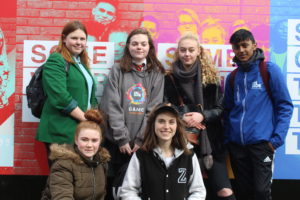 The group have been given the opportunity to visit the wider network of OnSide Youth Zones and participating in events such as the annual OnSide Presidents Cup which brings together all the youth zones and young people get to integrate with other members of Youth Zones across the country.
The excitement is growing as we look forward to opening the doors to this amazing Youth Zones and look forward to the Future.
BE PART OF SOMETHING AMAZING. BE A PART OF FUTURE.


Discover
More about the Youth Zone offer
Learn More
Working In
Partnership with the YOUTH ZONE
Opportunities
Support
something worthwhile
Click Here