YOUR SUPPORT COULD MAKE A HUGE DIFFERENCE…
Volunteering at Future Youth Zone is the perfect way to support local young people and your community, enhance your skills and have a lot of fun along the way.
Future Youth Zone is looking to recruit a committed core of volunteers from a wide range of backgrounds that will help to deliver a world-class service to Barking and Dagenham's young people.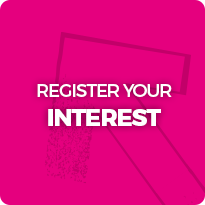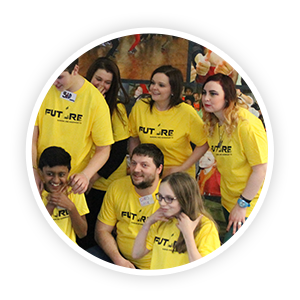 We are recruiting for volunteers in the following areas:
Youth Worker
Holiday Club Youth Worker
Football Coach
Arts & Crafts Worker
Climbing Instructor
Enterprise Worker
Kitchen Assistant
Music Worker
Media Worker
Performing Arts Worker
Sports Youth Worker
Girls Room Assistant
Fitness Instructor
Gym Instructor
Boxing Instructor
WHY VOLUNTEER?
Whilst you'll want to make a real difference when you volunteer, it's not just about what you can do for others. Here are some of the things that volunteering can do for you:
GIVE YOUR CV A BOOST
Time Bank recently did a survey of some of the UK's leading businesses and 73%* said they'd employ someone who's volunteered over someone who hasn't.

MEET NEW PEOPLE
You'll probably meet people from different cultures and backgrounds that you might not normally. Volunteering with people who are as passionate about improving the opportunities for you people, as you are, is a great way to meet like-minded people.

GET BACK INTO WORK
It's a great way to get a reference and fill gaps in your work experience. You can also try out different types of work to get a taster – which can really help you if you're looking for a job or want to change direction.

IMPROVE YOUR CONFIDENCE
You'll learn and do things that you might not normally get the chance to – this can be a real
confidence boost.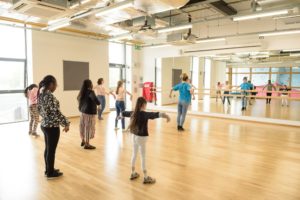 Junior session Volunteer
With the new government guidance, we have limited the number of young people in each session. Junior sessions (aged between 8-12) run in bubbles of 10 young people per activity.
We have created an offer which allows groups of young people to rotate around the Youth Zone and do multiple activities per night. Activities include a sport and arts-based activity.
The role would include and not limited to:
Supporting our staff on a sport or arts-based activity
Ensuring our junior members follows our social distancing guidance and other rules in place
Being that someone to talk to for our members
The times of this role would be either Wednesday 4-8pm, Saturday 10-2pm or Sunday 3-7pm.
Full training will be provided.
For more information please get in touch with Ray, our volunteering manager – raymond.lau@futureyouthzone.org
Admin Volunteer
Since the beginning of September, we have reopened our facility to allow small groups of young people back in the building. With our new online booking system in place, we would like to obtain feedback from our members to see if there are any issues or barriers preventing them coming back to Future.
The role would include and not limited to:
Conducting wellbeing calls to our members
Doing short surveys with young people to see if they're any issues or ways we can improve our booking system.
Presenting the findings to the core team
The role primarily would be evening based as young people are in school during the day
Full training will be provided.
For more information please get in touch with Ray, our volunteering manager – raymond.lau@futureyouthzone.org
Community Support Volunteer
During this period Future Youth Zone has become a community hub as part of BD CAN. The BD Can initiative exists to support anyone in the community and help with things like food and medication deliveries. We have also been delivering our own community letter to our neighbours to make them aware of the services the borough has been providing.
We are still in the process of delivering our community letters to over 9000 households within the borough and we need your support.
The role would include and not limited to:
supporting us delivering these letters to these local residents.
Potential opportunities to support us in detached youth work
The role is very flexible and full training will be provided.
For more information please get in touch with Ray, our volunteering manager – raymond.lau@futureyouthzone.org
Minibus Driver Volunteer
We often have activities which the young people can attend which are offsite including inter Youth Zone activities and sports matches. This requires a dedicated minibus driver to drive the young people to these events.
Volunteer Youth Worker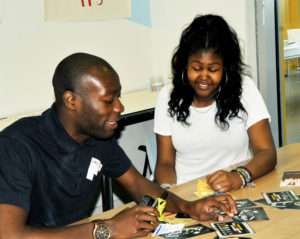 All our youth workers are passionate about inspiring young people to be the best that they can be. In a professional and young person-centred environment, we adopt a fun and supportive approach to enable young people to socialise, join in activities, and access advice and information, helping them to become responsible, well-rounded adults. Regular sessions would include working with either Juniors (8-12yrs) or Seniors (13-19yrs)
Sports Volunteer
Sport will be one of the cornerstones of our work, and we will have some fantastic facilities for young people including floodlit outdoor all-weather pitches, climbing wall, a boxing gym, a state of the art fitness suite, a purpose built skate park, a full-sized sports hall which is capable of being transformed into basketball, netball and badminton courts, as well as housing cricket nets.  We'll also offer martial arts, rounders, trampolining, and much, much more.  If you have experience of any of these sports, whether playing or coaching we need you to get involved!
Inclusion Volunteer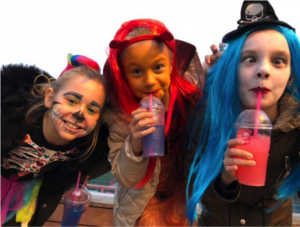 Support and enable young people with additional needs to fully participate within the Youth Zone.  We will offer a range of activities for anyone with physical or mental impairments based on demand from our members.  Our aim is to support all young people to become as independent as possible and maximise their independent living skills to exercise as much choice and control over their lives as possible. Our approach is based on working with what young people can do, not what they can't.
Performing Arts Volunteer
Future Youth Zone offers a diverse and stimulating blend of art-based activities that allow our young people the space and time to express their creative talents in a safe and nurturing environment.  We encourage the young person's art, design and crafts to be seen and enjoyed by others.
Music Sound and Recording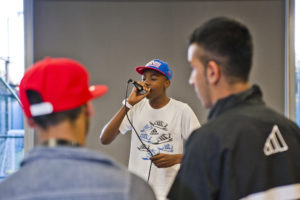 Future Youth Zone is proud to have state of the art music suite with acoustic, electric and bass guitars, drums, keyboards and other instruments as well as a high-tech recording studio to bring out the rapper and or singer in each young person.  We are looking for volunteers to teach instruments, write songs and produce records in the studio.
Volunteer office support/ IT /Receptionist
We also have various opportunities to work within our office, completing administration duties and reception work.  There are opportunities with I.T and all general admin duties.  You can gain valuable experience and improve your communication and organisational skills.
Enterprise Volunteer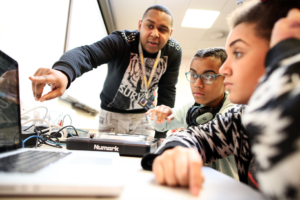 We require volunteers who can support our young people in learning topics relevant to planning and running a business and to consider whether self-employment is right for them.  Our members often need a little help and advice with their career direction and help with both completing CVs and with interview techniques.  It may also be that they require advice and support with managing money, filling out forms or understanding the small print.
Kitchen Volunteer
Our large well-equipped kitchen provides quality meals and snacks for our young people at affordable prices.  The kitchen is well subsidised to enable kitchen staff to provide nutritious and delicious meals to all our young people.  We will require enthusiastic, engaging volunteers to help serve food and snacks.  We will also provide cooking courses, sessions and training within the kitchen environment.
Holiday Club Volunteer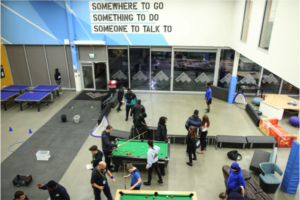 We require volunteers in all the previously mentioned opportunities who can come and help us deliver our extensive holiday programmes during half terms, Easter and the summer holidays.  If you have time off from college and university and looking to gain experience, this would be perfect for you.  The main times would be 8am-12noon, 11am-3pm and 2pm-6pm but there are other times available if these are not suitable.